Dealing with coronavirus as a carer
If you care for someone, coronavirus can make things more complicated and stressful. Here you can find helpful information, advice, and signposting to support all in one place for carers in Southwark.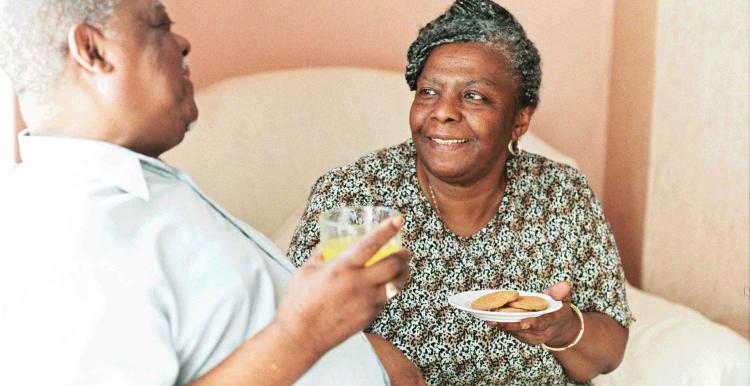 Information and advice
Carers UK has provided guidance about how coronavirus might affect you as a carer, and what you can do about it.
They have also answered some important questions carers have asked them - for example about accessing medication, and how the coronavirus bill could affect carers. Click here to find out more.  
The Citizen's Advice Service provides advice to carers, and they also have some information online about what coronavirus could mean for you.
If you are caring for someone with dementia, whether at home or from a distance, the Alzheimer's Society has put together some helpful information for you.
Go to Alzheimer's Society website
If you are caring for someone with a severe mental illness, Rethink Mental Illness has provided some advice and answered some frequently asked questions.
If you are caring for someone with a communication difficulty, or learning or sensory disability, we have a page of accessible resources about coronavirus here on our website.
Support
Both carers and the people they care for need support in their day-to-day lives, and for their mental and physical wellbeing. 
Mental health and peer support
There are lots of tips and resources out there about protecting your mental wellbeing, on the Carers UK website and here on our website. However, sometimes it can help to talk to others in a similar situation. Carers UK has an online forum where carers to chat.
Mobilise is an organisation that helps carers get the support they need. They are running a 'Virtual Cuppa for Carers' every day at 4PM, to help carers feeling isolated. This is a space to share tips and tricks, or just to vent. 
Practical support
You might already be getting practical support from an organisation or Southwark Council. You should still be able to contact them, although it may take longer if they are short-staffed or receiving more calls due to coronavirus. 
If your cared for person has a medical condition that makes them extremely vulnerable to coronavirus, you can register them for extra support (such as food deliveries) with the government. You can also register yourself.
Southwark Council also has some useful information about the support available in the borough on their website - for example if you are having issues accessing food.
Go to Southwark Council's website
If you have a specific enquiry about a vulnerable Southwark resident and you can't find an answer on their website, you can email the Council:
covidsupport@southwark.gov.uk ​​​​​
Mutual Aid groups have been set up in Southwark. These are local groups where neighbours can offer practical support to one another - for example by dropping food shopping outside your door if you're self isolating.
The support available to vulnerable people during the coronavirus outbreak is still being coordinated. Carers UK and Carers Trust have made a joint statement about what they think services should be planning and preparing for unpaid carers. This is based on what carers have told them. Click here to read it. 
If you are struggling to find information or access the support you need please share your experience with us and we will try our best to help:
0207 358 7005