The Healthwatch Southwark Advisory Board is a consultative body, supporting the Healthwatch Southwark staff team to deliver local Healthwatch in the borough.
Its core functions are to:
play a key role in advising on our strategy and priorities
ensure the involvement of local people in our work and decision-making
help make key decisions about how to use our powers
uphold our independence
support partnership working
represent us in wider stakeholder engagement and decision making structures i.e. NHS Trust, Local Authority
Our Advisory Board currently consists of 10 local residents:
 Sheona St Hilaire - Chair
Sheona St Hilaire joined the Healthwatch Southwark Advisory Board  in March 2021, she is the newly selected 'Chair' of the Group. Sheona is a committed individual that believes in the power of volunteering and the difference it can make locally and nationally. Sheona has several years of working in an advisory capacity (i.e. advisory panels and trusteeships) and appreciates the dedication and commitment that is required to support these roles.  
Sheona currently work as a teacher at a local school, and in her spare time she has volunteered in different health and social care organisations across South East London. Sheona has been very fortunate to build a professional network of health and social care organisations within the London Borough of Southwark, and she understands the important role third sector organisations and statutory health organisations play in terms of improving and meeting the health and social care needs of people who use these services.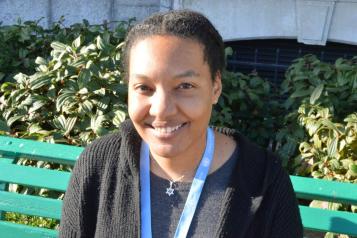 Chinelo L. Njaka, Ph.D.
Chinelo L. Njaka, Ph.D. (she/her/hers) joined the Healthwatch Southwark Advisory Board in April 2021. She is an academic and community/public sociologist based in Peckham, London and has lived in Southwark for fourteen years. Having been in the voluntary and community sector for the whole of her adult life, Dr. Njaka is the Founder and Director of Peckham Rights!, a non-profit organisation that promotes human rights for marginalised communities and challenges systemic racism through locally based research, consultancy, education, and community development initiatives throughout Peckham, Southwark, and beyond.
Throughout her professional life, she has had a keen interest in health, working in research, public health, and health promotion around HIV and sexual health, and more recently COVID-19. Focusing particularly on racialised and marginalised communities, Dr. Njaka is passionate about advocating for equality in health and social care access and services. As a member of the Healthwatch Southwark Advisory Group, she believes that communities should help shape services to best meet the needs of those who need it most but have been systemically disadvantaged for varied reasons.
Chris Henry
Chris is retired having had a comprehensive work background in voluntary sector advice provision. As a management systems auditor, he had sixteen years experience of planning and completing quality assurance audits of management systems in local Citizens Advice branches across England, Wales and Northern Ireland. A Southwark resident for thirty years, Chris values the strength and achievements of the diverse voluntary sector in Southwark and is keen to actively support its work with all local communities. Chris is involved with Notting Hill Genesis Housing's resident involvement programme.
A Community Southwark trustee, Chris acts as the link between the Healthwatch Southwark Advisory Board and the Community Southwark Trustee Board.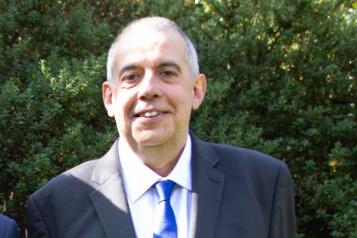 Graham Head
Graham Head joined the Healthwatch Southwark Advisory Board in March 2021. A Nunhead, Southwark resident for over thirty years, Graham has a long history of working in Healthcare, including stints as a hospital director and a population health analyst. Now retired, Graham is a trustee of a charity supporting clinicians working with adolescents.
Graham believes strongly that a local health and care service is at its best when it truly reflects the needs of the people it serves. An understanding of the local patient experience is vital - and all parts of the community must to be heard and involved in decision-making. Services must be as easy to access and navigate as possible. These are key aims of the local Southwark Healthwatch team, and Graham is pleased to be able to support them in their work.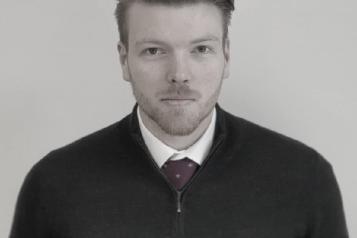 Jonny McDaniell
Jonny McDaniell joined Healthwatch Southwark Advisory Board in March 2021. Jonny has lived in South London his whole life and specifically within the local area for the past four years. He is passionate about healthcare and believes understanding the needs of service users and staff working on the ground is the key to delivering safe and effective care for patients.
Professionally, Jonny has five years' experience as a management consultant, working solely in healthcare and has supported improvement programmes in a range of settings across health and social care. Jonny understands the power and relevance of elevating the patient voice when implementing national policy at a local level, and is excited to provide advice to the Healthwatch Southwark team as they work to improve patient outcomes and experiences for residents in the borough.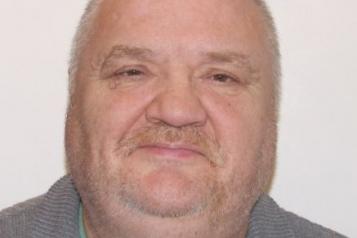 Kevin Steward
Kevin Steward joined the Healthwatch Southwark Advisory Board in March 2021. Kevin lives near the Camberwell and Peckham border and has been a Southwark resident since 1980. Kevin's notable achievements includes being the London 2012 Olympic Torch bearer, the same year he was also awarded the 'Disability Champion of Southwark', by the then Mayor of Southwark, Althea Smith.
Kevin is a great believer that all stakeholders in Southwark (i.e. Healthwatch Southwark, Local Authority, community groups) have to do more to ensure that people that are vulnerable (i.e. elderly ) and those that do not have access to electronic information get informed about the services that are available to them
Lisa Mitchell
Lisa Mitchell joined the Healthwatch Southwark Advisory Board in April 2021; she has been a Southwark resident for over 15 years.
She has lived with a disability since young age and has lived experience of using various health care services.
Lisa feels her lived experiences can be a great asset for Healthwatch Southwark as she is keen to share this experience so that other people can get the best possible care and support from local services.
She is passionate about advocating the needs of disabled people and improving mental health for women and young people.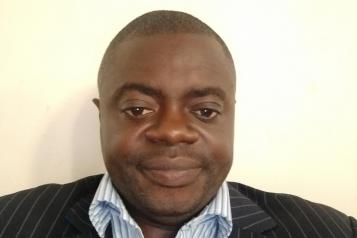 Mannah Edward Kargbo
Mannah Edward Kargbo joined the Healthwatch Southwark Advisory Board in April 2021. He has been a Southwark resident for more than fifteen years. He is presently serving as a school Governor in Peckham and as a member of a School Advisory Board in Camberwell. Additionally, he served two terms as a member of the Management Committee of Southwark Governors Association comprising of about 240 schools (both primary and secondary schools) in Southwark.
Mannah has diversified professional experience of working in the healthcare sector within the remit of promoting health and reducing health inequalities. By being an active member of Healthwatch Southwark, Mannah aims to play a pivotal role in advising Healthwatch Southwark on its key priorities and strategies, and to ensure the participation of local residents in decision making.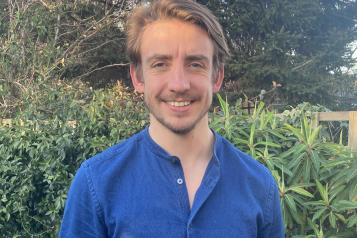 Robert Ede
Robert Ede joined the Healthwatch Southwark Advisory Board in March 2021. Robert lives in Nunhead, having moved to Southwark from neighbouring Lambeth last year. His professional background is in health and social care policy, including seven years working in the consultancy sector where Robert advised a range of organisations from research charities to global pharmaceutical companies on their engagement with the NHS. He currently works for a think tank in Westminster.
Robert believes that the role of the patient in shaping decisions around commissioning needs to be protected and strengthened. He is energised by the opportunity to provide independent and constructive advice to the Healthwatch Southwark team as it determines its organisational priorities and strategy.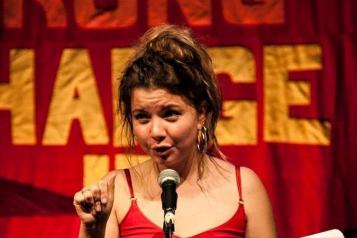 Rosa Clavane
Rosa Clavane joined Healthwatch Southwark's Advisory Board in February 2021. Rosa has substantial experience in Community Engagement in the Health and Social care sector, as she oversaw the engagement of a Dementia Therapy programme in Camden. She was an active community organiser in North Essex where she is from, and previous to that she was a teacher in both the UK and Spain. She is very excited to get bring this enthusiasm to her locality in South London. Rosa is currently working for Thames 21 as a Thames River Watch Community Engagement Officer. 
Rosa is interested in the power of community organising to impact positive political change through bringing people together to realise their collective power. She is interested in how organisations such as Healthwatch can give communities a voice, passionate about making that voice as representative and far reaching as possible and interested to see the impact that can have.
---
Advisory Board Minutes
Click below to see the minutes from our latest Advisory Group meetings:
____________________________________
Are you interested in becoming an Advisory Board Member?  
Currently, we are not actively recruiting Advisory Board members as we have reached capacity in terms of required numbers, however throughout the year there might be new openings to join the group. 
If that is the case, we will review existing application forms that have sent to us on an ongoing basis.
If you are happy to be on the waiting list to join our Advisory Board and would like to apply, please click on the button below for further information or contact Shamsur Choudhury (Healthwatch Manager), shamsur@healthwatchsouthwark.org  for an informal discussion.
Other ways to get involved with us
We also have various ways you can support our work or get involved with us in the interim. Please refer to our 'Volunteering' page for more information.