The Impact of Caring on Unpaid Carers
We have been listening to unpaid carers about their experiences, the support they receive and further support they would like, and the impact that their role has on their life and wellbeing.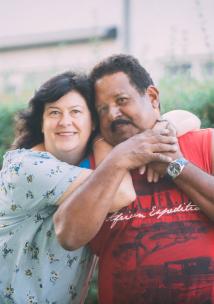 'The impact of caring on unpaid carers' was chosen in early 2017 as one of five priority
areas for Healthwatch Southwark's engagement work:
https://www.healthwatchsouthwark.org/report/2017-04-30/our-new-prioritie...
We engaged with carers in the first half of 2019. We analysed 55 survey responses. Four focus groups were also conducted with a total of 19 carers, including one group of 11 young carers. Additionally, four unpaid carers who could not join a focus group were interviewed.
The report, below, includes a Summary of Findings (p5-6) as well as detailed reporting of what carers told us. We have also developed Recommendations.
The report is being shared with the Council and other partners, and we have requested their response to the Recommendations as part of an ongoing dialogue about how to develop the best possible support for carers, who are a lynchpin of our health and care system. The Council response may be further informed by voices at our planned event for carers in mid-February. We will publish it alongside the report as soon as it is received.