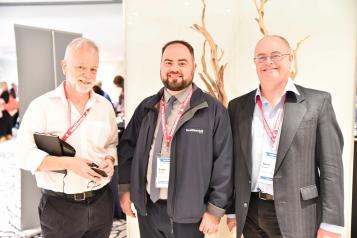 Our enter and view volunteers
See a list of our current enter and view representatives and our other volunteers here.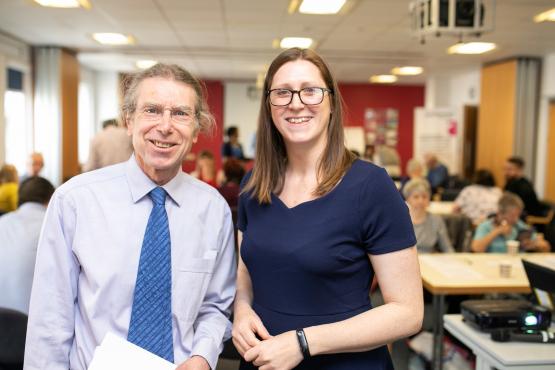 Volunteer case studies
Read stories from our own volunteers and find out why they enjoying helping Healthwatch and how they make a difference for people in the community. 
Help us 'Enter and View'

Become an authorised Enter and View Representative 
As a local Healthwatch, we have special legal powers to 'Enter and View' local health and social care services.
This means we can enter and view all publicly funded health and social care services premises and speak to those using the services about their experience and how the service is working to speak to people about their experiences. 
As an Authorised Enter and View Volunteer, you can help us conduct these visits and spend time talking to patients, carers and relatives as well as helping us report back on our findings. 
_________________________________________________
Other opportunities:
Become a Community Health Ambassador 
Join the Community Health Ambassadors Network to help inform, empower and support your community during the COVID-19 pandemic. We provide Ambassadors with accurate information about COVID-19 and related issues and encourage Ambassadors to provide feedback about barriers and challenges their community is facing.
Current opportunities

Community Engagement and Signposting Volunteer 
A Community Engagement and Signposting volunteer will support our engagement activities (i.e. events, outreach, workshops) in the community and help support the Southwark community to access local health and social care services.
Content & Resource Volunteer (Ambassadors Network) 
You will be working alongside a diverse network of Ambassadors, supporting hard to reach and vulnerable communities stay safe and informed during the pandemic. You will be part of a project at the forefront of the Council's coronavirus outbreak prevention work.
Young People's Health Panel Volunteer 
You will be working as part of a panel of active young people, representing the voices of young people in Southwark in relation to health and social care services. You will get the chance to tell health and social care decision makers what young people think of services and what they need and drive positive changes.
Find Out More
Join the Healthwatch South East London Patient Group
We're looking to appoint two new members from Southwark to sit on our Healthwatch South East London Patient Group.
You will work with us to ensure that the views of patients, carers and families are taken into consideration when health services are being planned or developed across South East London. 
We are committed to creating a group which is reflective of our local communities. We particularly welcome applications from Black and minority ethnic individuals and those from other under-represented backgrounds. (This is a voluntary role).
____________________________________
Are you interested in becoming an Advisory Board Member?  
Currently, we are not actively recruiting Advisory Board members as we have reached capacity in terms of required numbers, however throughout the year there might be new openings to join the group. 
If that is the case, we will review existing application forms that have sent to us on an ongoing basis.
If you are happy to be on the waiting list to join our Advisory Board and would like to apply, please click on the button below for further information or contact Shamsur Choudhury (Healthwatch Manager), shamsur@healthwatchsouthwark.org  for an informal discussion.
Other ways to get involved with us
We also have various ways you can support our work or get involved with us in the interim. Please refer to our 'Volunteering' page for more information.
Representing Healthwatch Southwark at a mental health and wellbeing event gave me the opportunity to meet and interact with service users and professionals from different organisations in the borough.