Waiting for Hospital Treatment: A qualitative report on patient experience in Southwark
Read our latest report, based on in-depth interviews with a group of Southwark residents waiting for hospital treatment.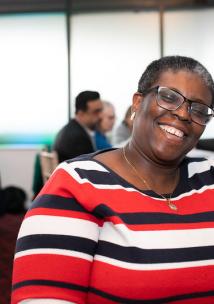 Why we did this project
Waiting is built into the NHS. At any one time, there are people waiting to be seen at an Emergency Department, to have their surgery, for a GP appointment or to start mental health treatment.
NHS services are monitored by their ability to meet targets on waiting times, but these targets are being missed across the whole system (including in Southwark). This has only been exacerbated by the Covid-19 pandemic.
Research also shows that, particularly for hospital treatment or elective care, the patient experience of waiting extends beyond how the NHS defines and measures it - as a 'clock' that runs from referral to when treatment starts.
We also know from the signposting and feedback queries we receive, especially from older people and people with multiple health conditions, that waiting can be a huge source of distress and worry. Delayed treatments and cancelled appointments were the most common issues we heard about in 2019/20.
Overall, we saw this as an opportunity. Waiting may not be able to be eliminated entirely, but if local patient voices and stories are included in service reviews and plans, the waiting experience could be improved.
Executive summary
We carried out 11 in-depth interviews with local people waiting for hospital treatment. We found that while our interviewees experiences of waiting for hospital treatment were generally negative, they were understanding of the pressures on the NHS, appreciative of staff time and any direct communication. A few were adept at managing their health, but there was a general sense of just about managing - 'getting by' one day at a time. Their experiences of waiting had four main aspects:
Uncertainty: Related to lack of communication and a sense of 'not knowing'.
Fighting: Feeling like they alone had to constantly push for things to happen.
Crisis: Uncertainty and exhaustion while waiting contributed to a decline in mental health, physical health, or relationships.
Resignation: People accepted what was happening and felt they couldn't change it or weren't in control.
We also found that the COVID-19 pandemic had exacerbated uncertainty, crisis, and resignation in particular.
Based on our findings, we made seven recommendations:
Give more information to patients at set stages of their journey.
Include, for example, acknowledgement of anything that has happened, a clear point of contact, and next steps with expected timeframes.
Have a process or protocol for waiting patients, where if something is incomplete or hasn't happened, their case is flagged in the system.
Ensure experiences of patients with multiple long-term conditions are included in service design and quality monitoring.
Provide mental health signposting upon referral.
Promote opportunities for positive interactions between staff and patients.
Ensure feedback and complaints information is given to waiting patients.
Next steps
We have shared this report with our partners at Guy's and St Thomas' and King's College Hospitals, and will be discussing it in our upcoming meetings. 
Read the full project report.
Waiting for Hospital Treatment: A qualitative report on patient experience in Southwark