Strong in Southwark: The Experiences of Southwark's LGBTQ+ Community
Healthwatch Southwark and the Southwark LGBT Network have launched a joint report, Strong In Southwark for Pride month. It looks at the experiences and needs of the LGBTQ+ communities in Southwark.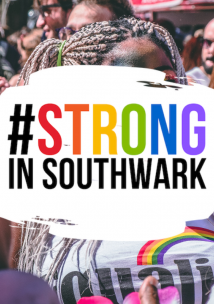 This social action LGBTQ+ survey, which has been led by local residents from its inception running from July - November 2018, showed a mixed outlook on life experience of LGBTQ+ people in in Southwark.