Strong in Southwark: The Experiences of Southwark's LGBTQ+ Community
Healthwatch Southwark and the Southwark LGBT Network came together to produce an unprecedented report looking at the experiences and needs of the LGBTQ+ communities in Southwark.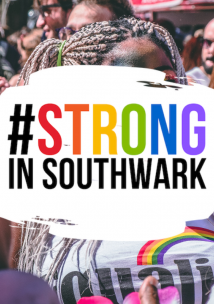 The Community Consultation report was based on a survey of 210 local LGTBQ+ people and covers topics including health (especially mental and sexual health), community safety and isolation.
It was launched at an event in June 2019, Strong in Southwark, which brought together partners from the statutory and voluntary sectors and the public. This event informed the final executive summary of the main report, which draws out the themes which resonated most with attendees.
The report is being shared and presented among health and social care providers and commissioners, relevant Southwark Council departments, the police, Transport for London, the voluntary sector and voluntary sector funders.