Become a Content & Resource Volunteer (Ambassadors Network) 
We are looking for a volunteer to support the coordination of the Ambassadors Network.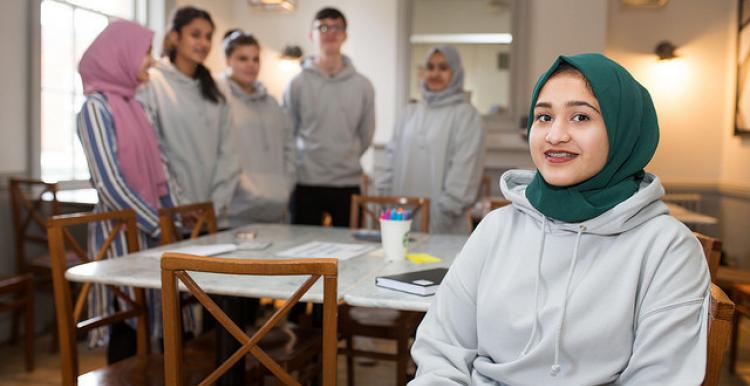 Why should you be a Content & Resource Volunteer?
The Community Health Ambassadors Network empowers and supports Southwark residents to protect themselves and their communities. Find out more
You will be working alongside a diverse network of Ambassadors, supporting hard to reach and vulnerable communities stay safe and informed during the pandemic. You will be part of a project at the forefront of the Council's coronavirus outbreak prevention work. There is scope to widen your networks and learn more about your community, while gaining a wide range of project skills.
As a volunteer you will be joining a friendly, diverse and welcoming organisation. You will be given training opportunities, support and supervision and feel a part of our team, hopefully joining us for our socials and fun activities. We have lots of other volunteers too and so you will become a part of the Community Southwark and Healthwatch Southwark volunteering teams.
You will also learn lots of new skills, gain invaluable experience and possibilities to volunteer in other departments at the organisation.
 
What will the role involve?
We are looking for a volunteer to support the running of the expansive and diverse Ambassadors Network. You will have the chance to be involved with various aspects of this community engagement project, support your local community, especially vulnerable groups, learn new skills, and widen your networks by working alongside Community Southwark, Healthwatch Southwark, Southwark Council, local NHS, and our lovely Ambassadors who include local residents, faith groups, voluntary sector workers, volunteers, medical professionals, teachers, TRAs, and Councillors.
Duties include:
Research: find resources that would be relevant to share with Ambassadors including information, infographics, social media, videos, leaflets, events, training, and funding opportunities 
 
Digital communications: draft a weekly e-newsletter (using Mailchimp), utilising resources found through research and sent to us via colleagues and other networks 
 
Content management: update and maintain a database of resources (on Google Drive) and ensure they are shared across other relevant Network communications (e.g. the newsletter and Whatsapp group) 
 
Engagement and communications: you will support by contacting Ambassadors about inductions, events and other outreach, such as surveys, and help maintain our Ambassador database (on Airtable) 
 
Content creation: help produce infographics using pre-made templates 
 
What is required for this role?
You will ideally have prior experience of using the newsletter creator Mailchimp, or confidence to learn due to using similar digital tools/platforms. You'll need great attention to detail, especially with regards to digital file management, and be a confident IT user. Previous experience of Google Docs, Google Drive, Outlook, Airtable and Whatsapp and CMS databases (we use Airtable) would be a desirable plus, as would someone with sound writing and copyediting skills.
How much time is involved?
We are ideally looking for a volunteer to commit 1-2 days to the role for 3 months minimum, but there is flexibility.
This role could be spilt over a number of days, mornings or afternoons.
To apply please download and complete the application form below and return to Shamsur at shamsur@healthwatchsouthwark.org 
Then complete our online Equality & Diversity form.