Join the Community Health Ambassadors Network
Join the Community Health Ambassadors Network to help inform, empower and support your community during the COVID-19 pandemic.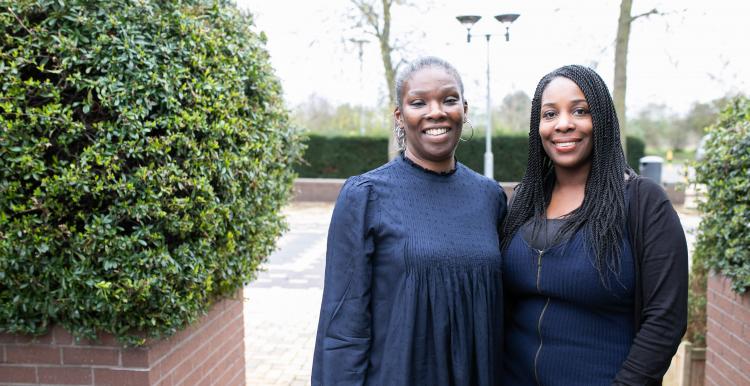 Healthwatch Southwark and Community Southwark are supporting Southwark Council to run the Community Health Ambassadors Network.
Be in the know and pass on accurate information to help your community
We provide Ambassadors with accurate information and resources so that they can help their local communities in the fight against COVID-19. For example, we ensure Ambassadors have accurate details of current restrictions, guidance, vaccines, testing, health and wellbeing, food and financial support. We also provide information for specific groups, such as students, parents and faith groups.

We have information in multiple languages and alternative formats for people with disabilities.

We help with mythbusting and verifying information, and Southwark's Public Health team are on hand to answer questions and concerns from the community.
You will pass on relevant information to your networks, communities, friends and family. You can use whatever methods you think will best reach them - organising virtual meetings, phone calls, sending leaflets by email, sharing graphics and videos on social media and Whatsapp etc.
Ensure your community's voice is heard and their questions answered
If you are interested in joining, you will start by attending an Induction. As part of this we have an interactive session in small groups to hear about you and your community's experiences, questions, and concerns about COVID-19.
We also want to hear what further information, resources, translations or other support you think would help.
Your feedback is passed onto Southwark Council to help them more effectively respond to communities, ensure they are reaching everyone, help reduce health inequalities and improve trust.
You can provide further feedback and information about the barriers and difficulties your community is facing through the Monthly Feedback Surveys, Ambassadors Whatsapp group and Network Meetings or reach us on email.
Who can be an Ambassador?
We currently have over 70 local people signed up and actively helping their community. The Network is open to absolutely everyone living or working in Southwark and everyone's voice is important. Ambassadors include local residents, faith groups, voluntary sector workers, volunteers, medical professionals, teachers, TRAs, and Councillors.
 
Why join?
Be part of the immense impact volunteers have made in supporting each other during the pandemic

Help to prevent the spread of COVID-19 by ensuring that everyone understands and can follow the guidelines

Ensure your community's voice is heard and their questions answered

Make sure your community has accurate and up to date information, and knows what support services are available

Receive a range of resources such as posters, social media graphics, videos, and leaflets to help promote accurate information, including in multiple languages and alternative formats for people with disabilities

Access to free, accredited training courses

Attend Monthly Network Meetings, training courses, workshops and webinars, led by Public Health professionals and other guest speakers

Join the Network Whatsapp group to collaborate with others, share information and ask questions

Be supported to make your own video so that your community can hear from those they trust
How much time is involved?
To join the Network, you will need to attend an online Induction, which takes place on zoom (max 1.5hours)

After the Induction, you can decide whether or not to join the Network. You can also leave the Network at any time.

You can contribute as much as you like and use whatever methods you prefer to pass on information. Once a month we ask you to estimate how many messages you have sent out and what sort of methods you are using so that we can shape and improve our service

The Whatsapp group, Monthly Feedback Surveys, webinars, workshops and Network Meetings are all optional
Celebrating seven months of our Community Health Ambassadors Network, this video shows some of the highlights of Ambassadors out in the community and what they have achieved:  
Click here to register your interest. After getting in touch, you will receive an email asking you to pick an Induction date.
If you would like to ask any further questions about the programme, please contact bridie@communitysouthwark.org