Apply to work at the Mayoral elections
Southwark Council are recruiting for Presiding Officers and Poll Clerks to work at the Mayoral elections scheduled for May 2021.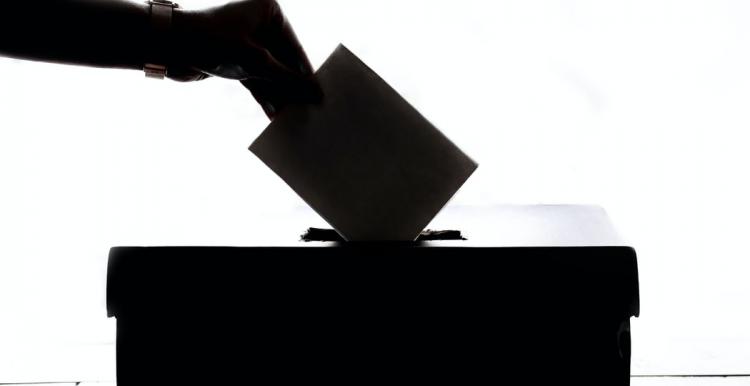 Southwark Council maintain a database of people that they employ during the election period to help deliver elections in a smooth and transparent way.
Each year they have vacancies for staff to work in polling stations across Southwark and at the count.
This is a paid opportunity. 
The roles
Each polling station has a Presiding Officer who is responsible for the overall running of the polling station and at least two Poll Clerks.
Presiding Officers (pdf, 394kb) are usually experienced polling station staff with a comprehensive knowledge of the voting process and electoral law. They must be able to manage a small team of poll clerks, ensure equal access is provided to all voters, liaise appropriately with tellers, political party agents and polling station inspectors and maintain the secrecy of the ballot.
Poll Clerks (pdf, 263kb) work under the direction of the Presiding Officer. They hand out ballot papers, make accurate records of ballot papers handed to each voter, answer voter's questions, manage the entry and exit of voters into and out of the polling station, and keep the polling station clean and tidy.
Polling hours are from 7am until 10pm. Poll staff will work for 16 hours on election day and must arrive at their allocated polling station premises at 6am to set up. Staff are not permitted to leave the premises during the hours of poll and are required to provide their own refreshments.
Eligibility
you must be at least 18 to work in a polling station
you must be entitled to work in the UK and able to provide a valid passport or birth certificate and proof of your National Insurance Number
you must not be connected to or carry out duties on behalf of any candidate or political party at the election
you must not have been convicted of an offence under Electoral Legislation
How to apply
Register your interest working with Southwark
If you have any questions, please email election.staffing@southwark.gov.uk
Please note the following:
being placed on to our database does not mean that you will be offered a role. They will contact you about election specific roles as and when they arise
casual Election roles are employed directly by the Returning Officer and not by London Borough of Southwark. The council's employee terms and conditions do not apply and there is no access to the Local Government Pension Scheme
election roles are paid on a Pay As You Earn (PAYE) basis, which means that tax will be deducted from earnings. If you are not a tax payer you will be responsible for claiming the tax back from HMRC
any work that you do may affect how much tax that you are required to pay or any state pension/benefit that you receive
you will be responsible for telling HMRC or your pension/benefit provider about your earnings