10 tips to help you go 'plastic-free' for the environment
Plastic Free East Dulwich have compiled a list of some environmentally friendly bathroom products and tips to help you make changes at home.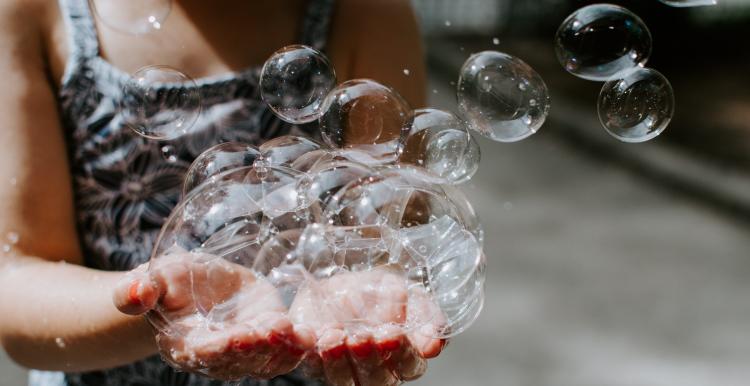 Soap & Shampoo Bars: 
so obvious but think how many shower gel, shower 'wash' and shampoo bottles you've thrown away in your life. There are so many 'naked' soap, shampoo and conditioning bars available now. Again, local zero waste stores/ markets are a good place to find these or online at various place. The big high street name that is leading the charge on naked soap etc is 
Lush
. And get yourself a few tins or pots to take them with you when you travel.  
Refill, Reuse & Recycle: if for some reason you can't handle the bars then always look to refill first (hand soap and shampoos are widely available to refill), reuse (put something else in there or wash out and give to your kids to make castles/ rockets/ unicorns!) or finally recycle - only 1 in 5 people regularly recycle bathroom products when most things (plastic bottles certainly) can be widely recycled.
Safety Razors: 
go for a classic metal safety razor rather than cheap, throwaway plastic ones. Besides the obvious environmental benefits you just get a better shave. Here are some top buys and tips for 
Men
 and 
Women
. For shaving cream/ soap look for plastic free alternatives too.
Toilet roll:
 you can get 
Who Gives a Crap
 (environmentally friendly, packaged in paper and also donating 50% of profits to help build toilets and improve sanitation in the developing world) at 
Gather
 and 
Bring Your Own
 or 
Cheeky Panda
 (tissues from bamboo in plant starch packaging) at 
Karavan Eco
 or both online.
Deodorant: all sorts of options here, roll on sticks to cream in tins. Sounds weird but feel good on your under armies and your conscience. 
Sanitary products: 
Did you know the average sanitary towel contains 4 plastic bags worth of plastic? Instead opt for organic cotton tampons and pads which can be composted or switch to reusables like reusable pads and menstrual cups. I am reliably informed these guys are awesome 
&Sisters
, 
Natracare
 and 
Mooncup
Cotton buds: 
the plastic stemmed ones are being banned in the UK from 1st April 2020 (yeh!) so if you're not already you need to be buying ones like 
these
Plasters: 
these ones are great: 
Patch Plasters
 - fully compostable and packaged in rice paper and plant starch material.
More about Plastic Free East Dulwich
Plastic Free East Dulwich are working to make East Dulwich a plastic free community with Surfers Against Sewage (SAS), focusing on working with and engaging local council, community groups, businesses, schools and colleges to tackle the problem of single-use plastics in our local environment.