The Work Well Advice Line
The Work Well Advice Line is a brand new advice line, offering confidential telephone and email advice on employment and mental health to anybody who needs it.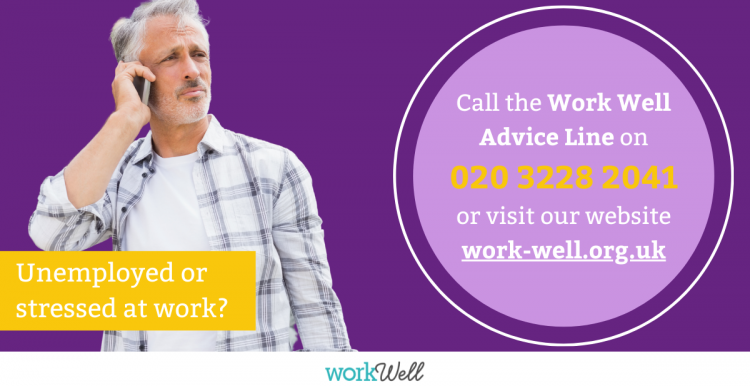 The service is provided by Work Well, part of South London and Maudsley NHS Foundation Trust, who are world leaders in mental health.
Whether unemployed or stressed at work, callers can speak to one of their friendly employment advisers who can help them find the support they need.
The Work Well Advice Line can be contacted by calling 020 3228 2041 (Monday – Thursday, 10am-4pm) or by visiting work-well.org.uk to request a free call back.