Dentists to start reopening from 8 June - but how have they been working during the pandemic?
NHS England has written to dental practices setting out the next steps for delivery of NHS dental services in England, as the NHS moves into the second phase of the Covid-19 response. Dentists can start reopening for all routine care from 8 June.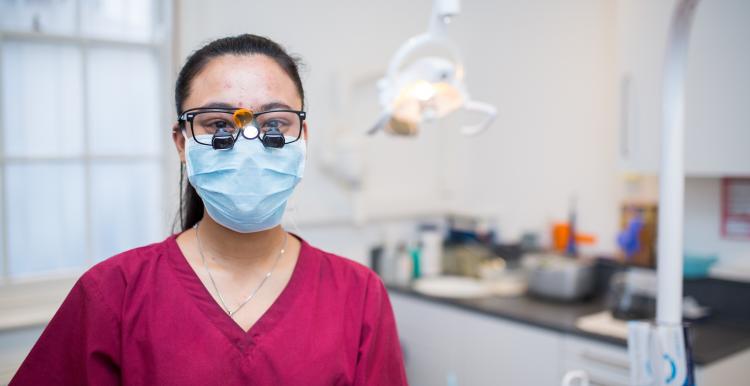 Dental practices have been told that they can reopen from Monday 8 June for all face to face care, if they have appropriate safety measures in place. 
The practice must assess that they have the necessary infection prevention and control measures to keep patients and staff safe, and enough personal protective equipment (PPE). This was written in a letter to all dental practices from NHS England's chief dental officer. A big concern is whether dentists will have enough PPE available, which is discussed in this article on the BBC.
Dental services are also likely to run differently when they reopen. They might not be able to provide all treatments to begin with, if they are lacking the necessary equipment. There will also be measures to promote social distancing, for example:
Limiting the use of waiting areas, with patients waiting outside if they arrive early.
Waiting rooms chairs spaced 2 metres apart.
Installing physical barriers, such as a plastic shield, in reception areas.
Screening staff on a daily basis.
During the coronavirus pandemic, dentists have been closed for all routine care (such as dental check-ups or fillings). Patients with emergency dental problems are supposed to still receive treatment, by being referred to an Urgent Dental Care hub. This should have been accessible by calling your dentist directly, where you would have been triaged over the phone and perhaps prescribed medication or referred to the hub for treatment. If you couldn't access your local dentist, you were advised to use NHS 111. 
Here at Healthwatch Southwark, and across the network of local Healthwatches in England, we have heard about challenges in this system. Some people have been unaware that dentists are open for emergency treatments, or have had their treatment delayed, and are in pain - discomfort in people's teeth or mouths can really affect daily life. We have heard that dental practices have been hard to reach, for example one person told us their dentist wasn't picking up the phone. Others have been given confusing information - for example, when they called their dentist to be triaged, they were told that they had to call NHS 111. 
We are sharing our feedback on dentists with Healthwatch England, so they can act on it at a national level. If you've struggled to access dental care during the pandemic, please get in touch and tell us about it. 
020 7358 7005
Click to see information from the Oral Health Foundation about how dentists will keep their patients safe.