What have local people been telling us about the coronavirus outbreak? (March 2020 update)
We have analysed our recent signposting and feedback calls and emails to give you a picture of what Southwark residents are telling us about the initial impact of the coronavirus pandemic.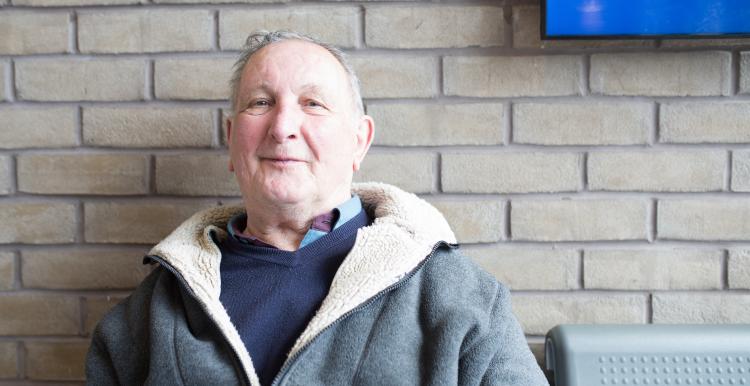 Summary
Between January and March we had 71 contacts from local people about their health and social care. 24% of these were related to coronavirus, the vast majority in March. In this update, we want to share with local people what we've been told about the impacts of coronavirus. 
17 coronavirus-related conversations (out of 71 conversations in total)
13 signposting cases 
11 feedback cases 
20 different specific issues with services 
Most common issue: Access - delayed treatment or cancelled appointment/operation 
Services mentioned: King's College Hospital, South London and Maudsley, Bermondsey Spa Medical Practice, Southwark Council Adult Social Care, and one unknown hospital and GP.
The majority of the people we spoke to about coronavirus were older and had multiple long-term conditions, including physical and mental health needs. These people were referred to us through AgeUK's S.A.I.L. programme. 
Signposting
We linked the people impacted by coronavirus in some way​ to services and support in three main areas:  
Remote social activities 
Support for vulnerable people self-isolating (such as access to food deliveries) 
Information on how to stay active at home (especially for people with limited mobility)
This included the information about coronavirus we have on our own website, as well as services such as AgeUK Lewisham & Southwark, Link Age Southwark, South London Cares, and Southwark Council's Covid-19 support helpline. 
Feedback
We analyse our feedback in a thematic way, by assigning 'codes' to people's narratives that tell us about their experience. Most of the coronavirus-related feedback we received was about how the outbreak had delayed appointments, treatment or care - such as cataract operations, an appointment at the SLaM Memory Clinic, or a sleep workshop.  
Codes and their frequencies
9 codes: Access – delayed treatment or canceled appointment/operation 
4 codes: Care coordination - discharge 
3 codes: Access – face-to-face service/support unavailable  
1 code each:

Access – care package reduced
Access – to GP home visits 
Access – disability (where a visually impaired person had not been provided large print information about his discharge care package)
Access – to care/treatment/equipment 
Access – other referral issues – incorrect referral
Communication  
Most people were experiencing more than one issue, as well as issues that weren't directly affected by coronavirus, but were an important, interrelated factor in their whole experience. 
For example, one person had their post-operative chemotherapy delayed due to coronavirus and was given Tamoxifen to take in the meantime. At the same time, her GP had stopped home visits but she had not been told why. A friend had come from outside London to care for her at home. Looking at people's whole experience across multiple health and social care services is really important, as different issues can coincide to worsen (or improve) someone's experience.
Two older people gave feedback about not being able to access face-to-face support due to Covid-19. One elderly lady really wanted to start engaging in group social activities run by the voluntary sector, but was not able to, and another had been offered phone counselling by SLaM but turned it down, as she wanted to wait for face-to-face treatment. One person was unhappy with being offered a phone appointment with their GP, as they wanted the doctor to look at an eye condition and didn't trust that this could be done remotely. 
Hotspot
We also try and look for 'hotspots' in the data we collect - services or processes where we might be hearing about more issues than normal. In the past few months, four people affected by coronavirus gave feedback about the coordination of their discharge process from hospital. They said the follow-up care they were meant to receive at home was not well organised - they had not been informed about the care package they were getting, or it had not started on the day they were told. A couple of people had been discharged without any support in place, and were now self-isolating.
Initial conclusions and next steps
A health crisis might seem like a strange time to collect and publish feedback, but we believe it continues to benefit both service users and services by promoting a positive culture of learning from people's experiences. The main reason people give feedback is to improve services and inform other patients - a form of "caring for care". 
Furthermore, the impacts of coronavirus extend beyond what we see in the news, and beyond the current emergency. Over time, the impacts on mental health, health at home and social care are likely to become more visible. It is important to start following these issues as soon as possible, so we can track any changes and understand the situation in Southwark in depth. 
There may be a lot of people facing delays in their appointments, treatments and care, including mental health support. We will need to see how services manage this as the emergency response ends and 'business as usual' healthcare resumes. Waiting times may be longer than expected. How might this impact people? 
More people might be managing their condition themselves for longer if their treatment is delayed. What information and support are they being given?  
Remote telephone or online assessments and consultations, as well as treatments for mental health issues, are a major feature of this pandemic. Do people feel these remote services are less accessible or effective than face-to-face? It is important to get rapid feedback on this form of care. 
Two of Healthwatch Southwark's research priorities this year are 'Talking Therapies' and 'Waiting for Hospital Treatment'. Our aims and how we will collect data have been affected by coronavirus, but we feel these topics will only get more important as the medium- and long-term impacts of this outbreak unfold.  
If you are a Southwark resident and want to share your experience or thoughts on these topics, please get in touch: 
020 7358 7005