Accessing GP services: FAQs
Find key information about accessing primary care services, including GPs, pharmacies and dental practices.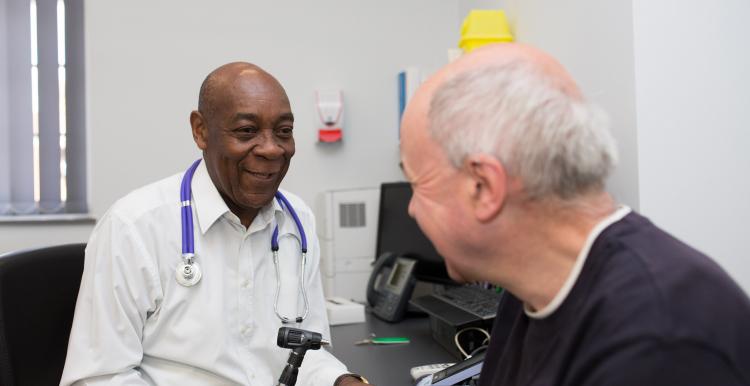 How do I find a GP and register?
You can find the closest GP practices to your postcode using the NHS Find a GP tool. This includes staff information and patient reviews, as well information about accessibility, online booking, and other services offered at the surgery.
You need to call the surgeries you would like to register with and check you live in the 'catchment area' (a geographical area around the surgery) and they are accepting new patients. Sometimes you might not be in the catchment area, even if you live close to the surgery - so you may have to try a few. Catchment areas can also be changed over time.
To register, you normally have to fill in an online form then go into the surgery in person to complete registration. During COVID-19, many surgeries are registering new patients with an online form followed by an introductory phone appointment.
Can I register with a GP not in my area?
You might want to go to a GP 'out-of-area', for example closer to your work or children's school. It is voluntary for GP practices to accept out-of-area patients and you will need to call the GP surgery directly and ask.
Can I register with a GP without proof of address, for example if I'm homeless or from a Gypsy/Roma/Traveller community?
Yes. Not having a permanent address or proof of address are not considered reasonable grounds to refuse to register a patient. You can use a temporary/mailing address, or sometimes the address of the surgery itself. The NHS has prepared leaflets with more information that you to show the GP practice:
Can I register with a GP if I am not a UK citizen?
Yes. You do not need proof of immigration status to register with a GP. Registering with a GP is free, however there may be charges for prescription medication, hospital referrals, or other specialist treatment. If you apply for a visa or immigrant application, you may be asked to pay an 'Immigrant Health Surcharge' to contribute to any healthcare costs.
Can I be 'de-registered' or removed from the patient list at my GP?
A GP practice has the right to remove patients from their list for a few reasons, for example: if they have abused or been violent towards staff or other patients; if there is a complete breakdown of the doctor-patient relationships; or if they have moved outside of the catchment area. It is best practice to for GPs to give a warning, and notify the patient of their removal.
GP practices might also  'cleanse' their lists to remove patients who have not attended for 5+ years. Again, they should notify the patient so they can re-register with the same practice if they want. 
If you are removed from your GP patient list you should establish why, and remember that you can register with another practice. 
How do I get an urgent appointment?
Most practices have a policy that means you call on the day (normally at 8am or when the practice opens) to get a same-day appointment. Ask your surgery what their policy is.
If you need urgent help, you can also dial 111 or go to 111.nhs.uk. The NHS 111 service can book urgent and out-of-hours GP appointments.
Can I get a double appointment?
Different practices have different policies. If you have two topics to talk about, it is up to the practice whether they allow a double booking. If you have specific needs, for example a disability or mental health condition, some practices will make allowances.
Can I get an interpreter at my GP?
Yes, you have the right to an interpreter. It is best to mention this when you register or as soon as possible so it can be recorded by the practice. Some charities offer cards that you can give the receptionist with the relevant information on. Please contact us if you would like help finding a card.
All Southwark practices have access to Language Line telephone interpreting and should offer this when needed, including if the patient wants an urgent appointment and does not want to bring someone with them to translate. Some GPs or patients prefer to use face-to-face interpreters (including for BSL) which can mean a longer wait.