Let's Talk About the COVID Vaccine: Experiences of Older and Younger People in Southwark
Read our latest report looking at older and young people's experiences, concerns and confidence around the COVID vaccine, based on two focus groups and a local survey.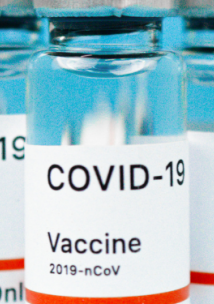 Concerns about the COVID-19 vaccine are an important challenge currently in Southwark. We wanted to provide a space and opportunity for local people to discuss their concerns, confidence, and experiences of the COVID vaccine, to inform the vaccine programme as it expands to the whole population.
This brief report summarises our findings from two online events we held in March/April 2021, as well as a survey we conducted in May/June 2021, to hear from local people in Southwark about their COVID-19 vaccine experiences and concerns.  
Let's Talk About the COVID Vaccine: Experiences of Older and Younger People in Southwark