Improving Healthwatch Southwark for our members: Results from our Members Survey 2020/21
One of our priorities for 2020/21 was to carry out a survey of our membership - and a big thanks to all that responded! In this brief report, we want to tell you about the survey results, what we've learned, and what we're going to do to improve.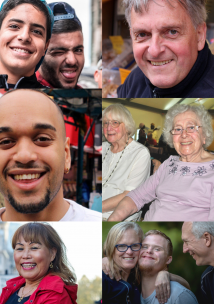 People who live, work or use health services locally can sign up as a Healthwatch Southwark Member to receive relevant news, involvement opportunities and updates on our work. We currently have over 1200 registered Members, who are either individuals or representatives from local organisations and services. 186 responded to the survey - around 15% of our total membership - providing valuable informaton to help us improve our work. 
Take a look at the report to find out:
Who are members are,
What they think of the service we provide, 
How we can improve our work, and
The actions we've started to take to do this.
We're really excited about the changes and projects we've got coming up, including volunteering, events, and outreach - and we hope you are too!