Experiences of health and social care in Southwark during the COVID-19 pandemic
Read the report from our recent survey to find out about local people's experiences of health and care during the coronavirus pandemic.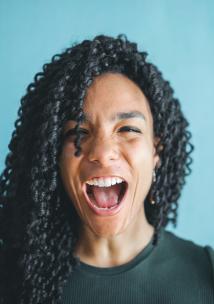 The coronavirus pandemic has had a rapid and extensive impact on our daily lives, physical and mental wellbeing, and how we access services. As well as national research, it is important to collect information on how people are experiencing the pandemic locally.
In our survey, which ran during May and June, we decided to focus on local people's experiences of finding information and accessing health and social care services during the coronavirus pandemic. We asked people about the barriers and challenges they were facing, as well as what was helping them. We had 100 responses after cleaning the data and applying the exclusion criteria - if you took part, thank you so much for your contribution!
Five key challenges we found in our research
Local people have been struggling to stay well during the pandemic, both mentally and physically.
A major challenge has been the worsening of local people's mental health, especially people with existing conditions, but also those struggling with difficult feelings during the pandemic such as anxiety, uncertainty and loneliness. 
While information around coronavirus, its symptoms, and what to do about it has been  fairly easy to find, people have struggled to get clear information on changes to health services.
People want clear, proactive guidance on what they can and can't do (especially those who are vulnerable and shielded).
Technology has been hugely important for people to connect with family, socialise, and consume culture. While respondents appreciated the quick access to healthcare that technology gave them, and when an outcome could be achieved remotely, they felt phone and online appointments were unsuitable for things like therapy, diagnosis, and tests or measurements.
Our next steps are to:
Share the findings from this project with commissioners, health services, and the local authority. This means our partners can learn from what you tell us.

Link up with other sources of data in the borough, to compare our own research and have more influence.

Explore the impact of delays and cancellations in more depth in our upcoming project 'Waiting for Hospital Treatment'.

Take an overview of everything we've heard during the pandemic, as well as discussions about this report, and make recommendations about how services can recover, improve, and prepare for future crises. Watch this space!