Enhanced Rapid Response (ERR), Supported Discharge and Reablement Services - what are people's experiences of these services?
In August 2017, we were approached by Southwark Adult Social Care (ASC) and Guy's and St Thomas' NHS Foundation Trust to gain feedback from people with lived experience of Enhanced Rapid Response (ERR), Supported Discharge and Reablement services.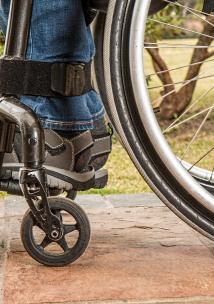 These services are for people who need urgent and short-term support to recover from illness, injury or crisis at home and support them to remain independent, safe and well in their community i.e. preventing them from going into hospital, or preventing them from being readmitted into hospital, or enabling them to leave hospital earlier.
From April 2018, these services will be redesigned so that they will mean that they will work together as one service to:
• Reduce any duplication or fragmentation.
• Ensure that the system is using resources in the best way.
• Reduce or contain spend on A&E admissions, hospital beds and longer-term care, and
• Provide more holistic care for Southwark residents.
How we did this?
Healthwatch Southwark met with staff teams, and people who have experience of being supported by the services as they are now, to inform the new integrated service.
We did this through a series of interviews' building a picture of people's experiences of health and social care services by meeting them regularly over a certain period of time, to capture the full journey of the patients.
What we found?
From the engagement we identified common themes that came up in the experience of patients and staff.
Some of these can be addressed within the service, but at times they go beyond its realm of influence to that of other providers and the wider health and social care system.
We decided to focus recommendations around 3 broad areas for improvement:

Communication
Goal Setting
Leaving the service
Download full report to read for more information on this research and key recommendations.
Healthwatch Southwark Report on Enhanced Rapid Response, Supported Discharge and Reablement Services