Mental Fight Club presents A feast for the mind a boost for the body, a salve for the soul.
Step back in time and into the festive season with a programme of early music. Walk with Dick Whittington! Chant with Hildegard von Bingen! Attend a concert in Wren's Lantern!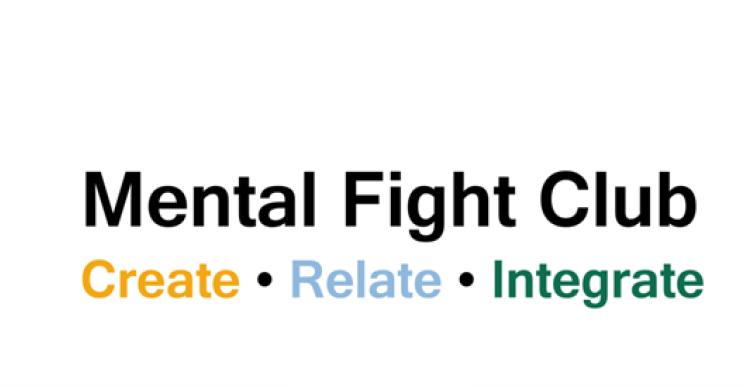 A Feast for the Mind is a day of artist workshops and an evening concert steeped in seasonal histories. It is created for Mental Fight Club by Vivien Ellis, with Giles Lewin, Leah Stuttard, Ariella and Renzo, Gawain Hewitt, Matt Maguire, the City of London Sinfonia, BBC Radio 3, and Vanessa Lawrence.
All free. All welcome.
12:00 - 13:00: Who Was The Real Dick Whittington?
Find out on their ballad walk around his final resting place.
Their session starts inside the church of St Michael Paternoster Royal, burial place of Richard Whittington (1350-1423), home of The Mission for Seafarers for 50 years, with some of the finest 20th century stained glass in London. Early Music singer, Vivien Ellis will lead participants on a short walk around the vicinity of St Michael's, with ballads and stories exploring this richly historic part of London which once thronged with sailors, tradespeople, beggars, wine merchants, servants and wealthy mercers, one of whom was none other than Dick Whittington. Discover the remarkable historical fact behind this much fictionalised pantomime hero, thrice Lord Mayor of London, whose 600th anniversary we celebrate next year.
Free, booking required. Please bring appropriate clothing.
An easy walk, starting & ending at St Michael's Paternoster College Hill, London EC4R 2RL
14:00-15:00: Chant!
An introduction to early chant from London, and world traditions, taught by ear. Led by Vivien Ellis, song leader of Mental Fight Club, and the Dragon Café Singing Group accompanied by medieval harpist Leah Stuttard. No skills or previous experience required. Take part, or listen and chill out. All welcome.
 Free, booking advised. 
St Michael Paternoster Royal, College Hill, London EC4R 2RL
15:30- 16:30: Dancestepping into the Past
Renaissance Dance practitioners and Danceworks leaders Ariella and Renzo will bring a flavour of the past to this Danceworks session. Everyone is welcome to go along, join in, and discover dance styles popular throughout history. No experience is necessary to enjoy this fascinating journey through dance.
Free, booking advised. 
St Michael Paternoster Royal, College Hill, London EC4R 2RL
17:00 - 18:00:  Something Interesting Always Happens
Join Gawain Hewitt and Matt Maguire for a participatory exploration in sound, where something interesting always happens, and everyone who comes along is invited to make music. Gawain is a composer and artist and believes that the act of making music is intrinsic to wellbeing. He's made music with lots of groups of people as well as with ice, water, made-up instruments and electrical circuits. Matt is Sub-Principal Viola for the City of London Sinfonia. He brings joy and a love of music to his playing and work. Gawain and Matt have worked together on many projects. As part of a special programme for BBC Radio 3 to be broadcast over the coming months, Gawain is creating a piece of music seeking to capture and portray a range of mental health experiences, and what we make together during this workshop will definitely feature in what is submitted. No prior music experience necessary. Everyone is welcome.  Come and make music with us!
Free, booking essential.
At St James Garlickhythe, Garlick Hill, London, EC4V 2AF
19:00-20:00: Wren's Lantern, an Evening Concert
After the Great Fire of 1666, Sir Christopher Wren rebuilt the St James Garlickhythe church. Its foundation stone was laid in 1676. Apart from St Paul's, St James' forty-foot-high ceiling is the highest in the city. Indeed, Wren was so successful at introducing natural light that the church became known as 'Wren's Lantern'. Join them in celebrating the Lantern's unique beauty, in situ, with early, folk and new music from the Alva ensemble: Giles Lewin (voice, fiddle), Leah Stuttard (voice, early harp), Vivien Ellis (voice, sinfonye).
You will hear ballads about Dick Whittington, rich Mercer and pantomime hero who lived nearby, exquisite plainchant from London, and songs of angels and Christmas.
Free, booking advised.
At St James Garlickhythe, Garlick Hill, London, EC4V 2AF
With an invitation to join visual artist Vanessa Lawrence, in being, observing and drawing, throughout the day.