We are hiring Research and Projects Officer!
Healthwatch Southwark is recruiting for a Research & Projects Officer. This is a fantastic opportunity to champion the views of local users of health and social care services, as well as join a fantastic team.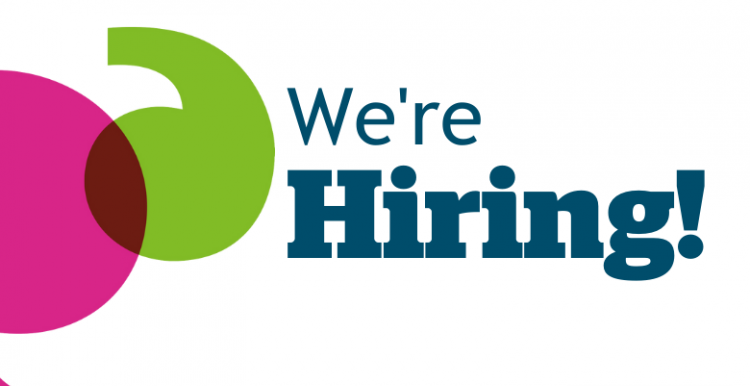 About Healthwatch Southwark:
Healthwatch Southwark gathers and champions the views of local users of health and social care services, to identify opportunities for improvement and to influence how providers deliver health and care services. Created by the Health and Social Care Act of 2012, Healthwatch Southwark, and other local Healthwatch around the country, are required to deliver 6 functions to fulfil our duty as the local consumer champion of health and social care.
The role:
The post holder will be responsible for delivering Healthwatch Southwark's research and projects work, high-quality data management, engagement design, analysis, and report-writing. They will help meaningfully investigate and capture people's needs, experiences and opinions so that HWS can effectively drive improvements to health and social care services.
The post holder will support the Engagement Officer with direct research/project engagement activities with the public, and work alongside the Manager to promote the patient voice and influence decision makers using our evidence base. They will also help signpost the public to resolve challenges in accessing health and social care services.
Details of the role:
Job Title: Healthwatch Southwark Research & Projects Officer Salary: £26,780 per annum
Hours of work: 35 per week (including occasional evenings and weekends)
Contract: 31st March 2026 (Please note: all new staff are offered a 1-year contract initially and then become permanent staff for the duration of the contract)
Responsible to Healthwatch Southwark Manager
Location: 11 Market Place, Bermondsey, SE17 3UQ
Work Arrangement: This is a hybrid working post (currently), the post holder will be required to work from the office (on average 2-3 days per week) and work from home (on average 2-3 days per week). This working arrangement may be subject to change in the future.
Benefits:
30 days holiday (exclusive of public/bank holidays) per annum.
Flexible working
Pension-Employer contribution: 5%
Cycle to Work Scheme
Two Volunteering Days per annum.
Closing Date: 30th August 2022 (11.59 pm).
How to apply?
If you would like to apply for this post download and read this Research and Project Officer Recruitment Pack – July 2022, then please send:
A full CV
A covering letter, maximum of 2-sides of A4, outlining why you are interested in this role and how your experience meets the job description and person specification on page 8 of this recruitment pack to: recruitment@communitysouthwark.org
IMPORTANT: We are committed to ensuring our recruitment procedure is completely free from risks of unconscious bias. We therefore kindly ask you to remove your name and any indication of gender, ethnicity or other personal information from both your CV and Cover Letter, that is not related to your work experience or skill set. Please just confirm your name and contact details in the email you send to us, so we can contact you with the outcome of your application when it's been reviewed by the hiring panel.
Diversity Monitoring: We would appreciate it if you could help us ensure that our ad reaches all sections of the community by filling in this Equality, Diversity and Inclusion Monitoring form.
Please also read our Data Protection Policy.