Join a Black Space Wellbeing Group
Black Space is hosting a monthly meetup where Black African and Caribbean people in Southwark can come together, share stories, and explore self-care in a non-judgemental safe and welcoming environment.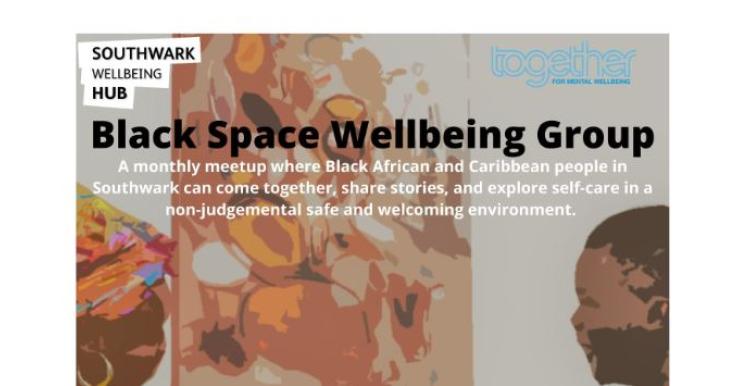 The next group will be held on Thursday 28th July 1.30-3.30pm. 
Future groups will be held on Wednesdays 11am-2pm including: 
August 17th 
September 21st 
October 19th 
November 16th 
These sessions are open to anyone who lives in Southwark or is registered with a Southwark GP. 
Where? Southwark Wellbeing Hub, Thames Reach Employment Academy, 29 Peckham Road, London SE5 8UA
Book online here  or call 020 3751 9684