Healthy Bike Rides on Saturday 11th June!
Join a bike ride around the parks in Peckham or from Greenwich to Danson Park on 11th June!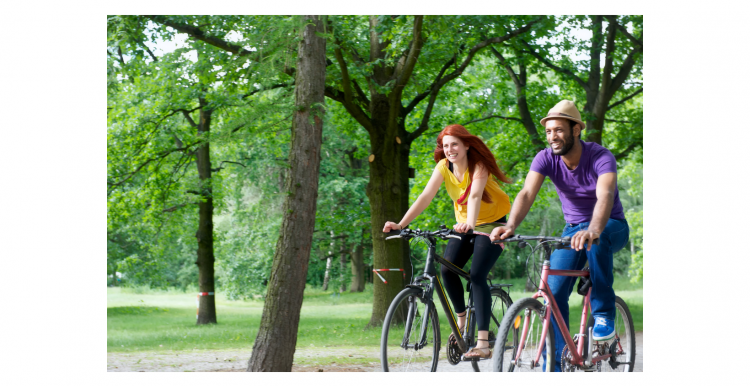 2 community bike rides are taking place:
1. Round the Parks. 
10am to 12noon.
Start/finish: Peckham Square (Peckham Library, Peckham Pulse Leisure Centre, SE15 5JR).
Bruce leading.
Specially easy route for less experienced riders and families. Route visits Burgess Park, Myatts Fields, Elam St Open Space, Ruskin Park, Dulwich Park, Peckham Rye Park. 55% off road path, 40 % quiet streets, 6% busy road.  15km (9 miles), mostly flat, one short climb.
Route can be found at http://bit.ly/3amtFfd
2. Greenwich to Danson Park.
10am to 1.30pm.
Start/finish: Cutty Sark, near the tunnel entrance. Eva leading. This is quite a long (18 miles) ride for us with significant short hills (550 feet total climbing).
Starts though Greenwich Park then across to cycle paths and quiet streets that parallel the A2, passing on the way the Well Hall Pleasaunce. Leaves the A2 route at Wendover Way and reaches Danson Park from Danson Lane. Coffee break at the really lovely Fleur de Thé in Danson House. Return uses mostly LCN routes to Woolwich Arsenal via Plumstead Common. There joins the Thames path and follows this back to Cutty Sark.