Join a Volunteers Open Day at Southwark Wellbeing Hub!
Southwark Wellbeing Hub is holding a Volunteers Open Day at the Wellbeing Hub on 8th June from 11am to 3pm – anyone is welcome to drop in at any time!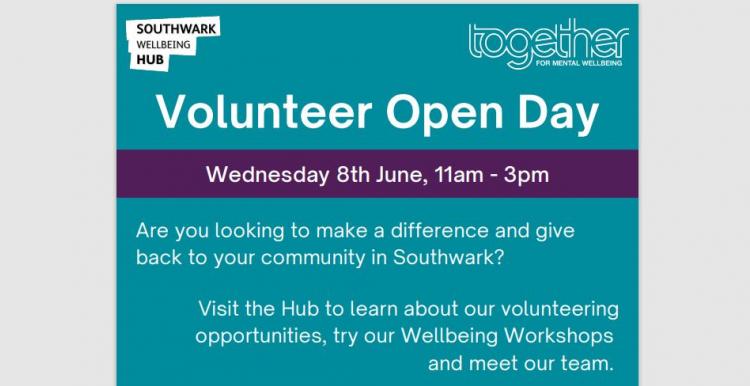 This is a chance to learn more about the Hubs volunteering opportunities, meet the team, try out their Wellbeing Workshops and have lots of tea and biscuits.
Find out more here  or email southwarkhub@together-uk.org or call 020 3751 9684 for more information.