Take part in a trial to help detect cancer early!
The NHS-Galleri trial is national trial currently taking place in South East London as part of a national programme. People are offered a simple blood test that can identify early cancers of different types.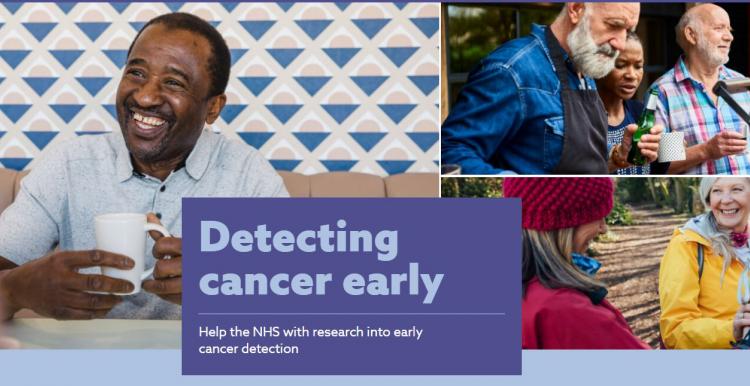 If the Galleri test can find these signs earlier than other tests and before people have symptoms of cancer, it may mean that cancer can be treated more successfully. 
The research team would like 140,000 people aged 50 to 77 to give blood samples and take part in the NHS-Galleri trial.
Who can take part
You can volunteer to take part in the trial if you get an invitation letter from the NHS and all of the following are true:
You are aged 50 to 77
You have not been diagnosed or treated for cancer in the last 3 years
You are registered with a GP in one of the areas where the trial is taking place
Who cannot take part
You cannot take part if you have been diagnosed or treated for cancer in the last 3 years or are currently having tests (or waiting for tests) due to suspected cancer.
People from Black and Asian communities are encouraged to take part as they are currently under-represented in the trial. 
Click here to find out more about the trial and how to take part