King's Cancer Patient Experience Celebration Event!
Find out how cancer patients and staff are improving cancer patients' experience at King's.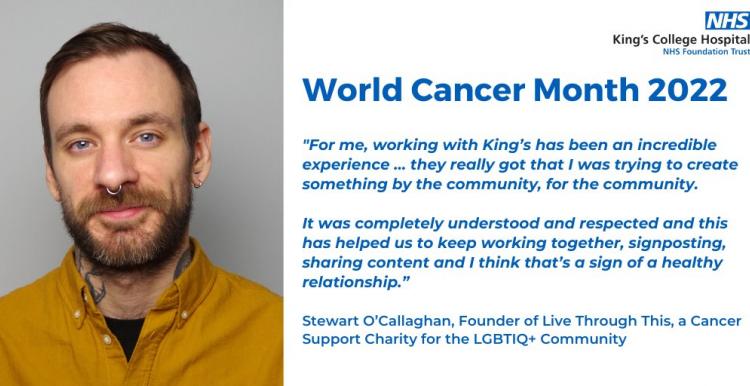 During this event, you'll hear from members of King's Cancer Patients Voice Advisory Group and the cancer team about what they learnt from patients, what they have done about it and how you can get involved.
This event is open to all – patients, staff and public. The event will start with an informative presentation followed by a discussion with the opportunity for attendees to ask questions.
The event will be held over Teams on Thursday 24 February at 1-2pm.
Please use this MS Teams link to join the event.
The event will be recorded so please contact us if you are unable to join but would like to watch the recording. For further information, please email kch-tr.macmillan1@nhs.net