#CheckWithMeFirst Campaign Supporting Survivors of Sexual Violence with Cervical Screening
This week is Sexual Violence Awareness Week and the #CheckWithMeFirst campaign is raising awareness of the challenges survivors of sexual violence face when accessing cervical screening appointments.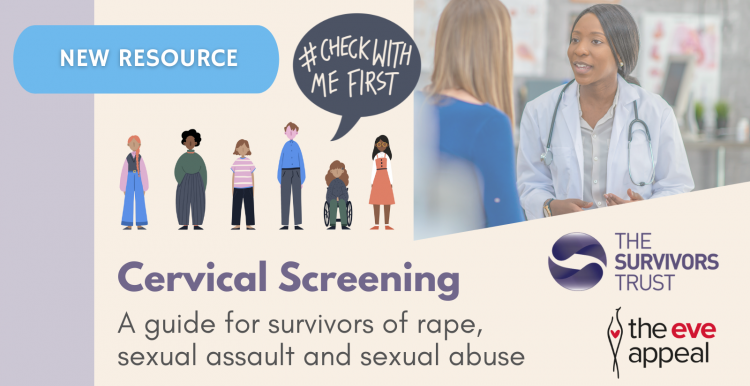 Many survivors of sexual assault or sexual abuse find healthcare appointments distressing, particularly appointments which may involve physical examinations such as cervical screening.
The Eve Appeal has partnered with The Survivors Trust to develop some guides to help give information and tips to survivors of sexual violence around cervical screening, and for the healthcare professionals who will be supporting them through their appointment.