Announcing the recipients of our NHS Covid-19 Vaccine Uptake and Prevention Grants
We are pleased to announce that seven organisations have been granted funding from the NHS Covid-19 Vaccine Uptake and Prevention Grants.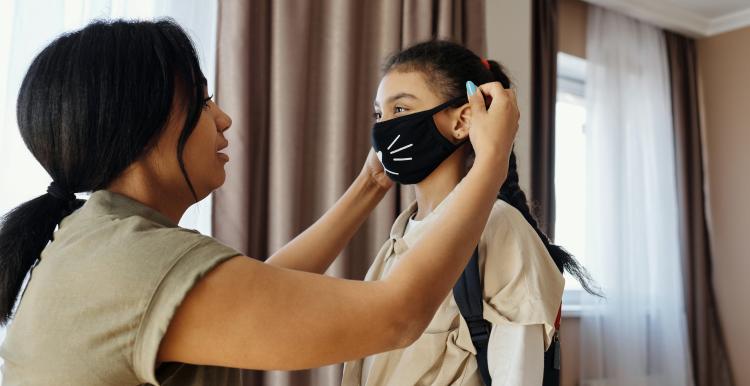 We are pleased to announce that seven organisations have been granted funding from the NHS Covid-19 Vaccine Uptake and Prevention Grants. This funding is provided by NHS South East London Clinical Commissioning Group (NHS SELCCG) in partnership with Southwark Council to try to improve Covid-19 vaccine uptake within the borough and to address community concerns about the vaccine and Covid-19. Healthwatch Southwark are managing the grants and supporting the organisations with their projects. We also delivered workshops to to support groups with writing their applications.
We are pleased to announce the 7 organisations who have been awarded funding. The funding was targeted towards groups who work with communities where vaccine uptake has been limited and where disinformation concerning both the vaccine and Covid itself is more prevalent.
The 7 organisations are listed below, including details of what communities their organisation works with. If you, or someone you know, would like to get in touch with the groups, please use their website details as below.
Amina Youth cover the whole borough and specialise in supporting Black and minority ethnic girls from less privileged and vulnerable backgrounds, and those who are most at risk in society. Website: www.aminayouth.co.uk
Dulwich Islamic Centre cover Dulwich and Peckham supporting the community, providing a safe place to communicate and a place a worship. Website: www.dulwichislamiccentre.org.uk
Echoes of Hope cover north Southwark and provide training programmes for Black and minority ethnic people with special needs of disadvantaged families and adults with visual impairments.. Website: tbc
Flashy Wings covers the whole of the borough and  serves Black women from all walks of life. Website: www.flashywingsministry.com
Restorative Justice for All covers Rotherhithe and the surrounding areas. They use restorative justice values to address poverty and increase community cohesion with people they work with from Black and minority ethnic, migrant and refugee groups. Website: www.rj4all.info
The Sapphire Community covers the whole borough and aims to equip young people to be their best version of themselves. Website: www.saphirecommunitygroup.org
Youth Employment Solutions covers the whole borough and provides projects and workshops to help reduce youth crime and provide credible solutions. Website: www.yescharity.org
So far we have delivered monitoring and evaluation workshops to the successful grant recipients, which will enable organisations to collect the information required to evidence the activities they have carried out and the impact that they have made. The next stage is to complete their project plans. Keep an eye on our website for future updates!