NHS COVID-19 Vaccination Uptake and Prevention Grants
The NHS are offering grants of £1000 - £5000 to Southwark organisations to create innovative projects that will help to prevent Covid-19 and increase uptake of the vaccination programme - Deadline 11 October 2021.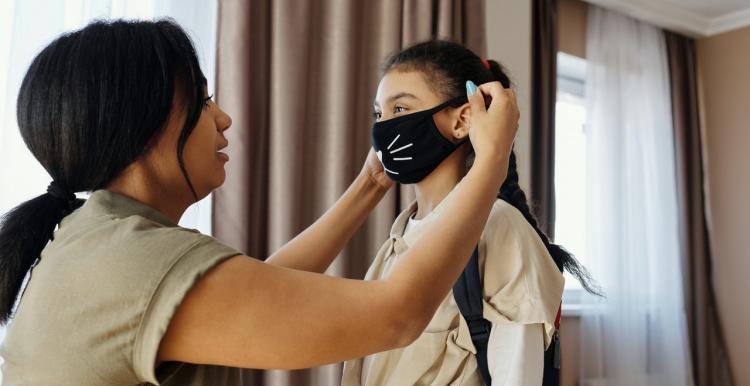 Community Southwark, Healthwatch Southwark and Southwark Council are working with the NHS to run this grant programme and provide support to groups in developing, monitoring and evaluating their projects.
Application workshop:
There will be an application workshop on 20 September at 11:00am-13:00pm to support grant applicants with their proposals. The workshop will be led by Community Southwark's VCS Support Officer (Ethnic Minority VCS), David Reid. Sign up to the workshop here.
Purpose of the grant
1. To identify and address the concerns of specific communities in relation to COVID-19 vaccination.
2. To develop and test strategies to reach communities with concerns about vaccination and to enable people to take accurately informed decisions
3. To identify and overcome barriers to following COVID-19 prevention guidance and / or engagement with testing opportunities by assisting communities to more effectively protect themselves
4. To amplify and improve messaging and engagement with community members on COVID-19 prevention, testing and vaccination, to build trust and improve the effectiveness of public health initiatives and their delivery to specific communities
Priority groups
We are particularly keen to support projects that aim to improve the outcomes for those who have the lowest levels of vaccination uptake or are most vulnerable to COVID-19. Our data in Southwark identifies a number of vulnerable groups as follows:
People aged 18 - 39 (because they are at higher risk of contracting and transmitting COVID-19) and may be less likely to be vaccinated
Populations with the lowest levels of vaccination uptake, including Black African, Black Caribbean, Muslim, Gypsy and Traveller, homeless, migrant and White other (East Europen) communities.
People at high risk of poor outcomes from COVID-19, including older people and people with physical and learning disabilities
We have therefore decided to ringfence 60% of the funds for groups who support these priority groups.
The programme is also about identifying vulnerable communities and barriers that people are facing in taking up vaccination opportunities and following the guidelines so we welcome applications for projects that support other groups and communities than those mentioned here.
Who can apply?
In order to be eligible to apply for the grant programme, applicants must be the following:
• Be an organisation that operates in Southwark or supports Southwark residents*
• Be an organisation that is registered as:
UK registered charity
Social Enterprise
Charitable Incorporated Organisation (CIO)
Community Interest Company (CIC)
Charitable Trust
Unincorporated charitable association
TRA
Faith group
Cooperative Society
Scope
The grants offered will be for a minimum of £1,000 and a maximum of £5,000. It is expected that funded activities will begin in October / November 2021 and last for approximately 3 months (depending on planned activity).
What can be funded
We want to hear from VCS and Community organisations about the projects that would best meet the needs of the population group(s) you want to work with. However, the suggestions below are just to provide a guide to the kinds of projects you might want to consider:
Research projects (to find out more about the experience of vulnerable groups and their barriers to taking up vaccination opportunities or following guidance)
Solutions-focused projects (that offer ways to overcome barriers and assist communities to protect themselves)
Communication and engagement projects (to build trust and improve the effectiveness of existing public health initiatives and messages about vaccination and prevention)
The grants can support various aspects of enabling such projects, for example:
Recruitment and training
Production of resources such as posters and digital information
Making information and resources accessible, such as translating it or adapting it for disabled people
Carrying out surveys
Assessment of applications
An assessment panel will meet to consider applications and produce a shortlist of projects that could be funded.
Application process
Deadline for applications: Monday 11 October, 23:59pm
Applicants should apply by completing the form here.


We would strongly encourage you to first look at the form to see what information we require and then develop your responses initially on a Word Document (or by hand). You can then complete the online form by cutting and pasting or typing in the answers you have written.

Please note the online form does not allow you to partially complete and then return to your work (does not save automatically), you will need to complete all at the same time and submit.

If you would like to complete the application by a hard copy form, please let us know by emailing fiona@communitysouthwark.org.

Please note that all information submitted will be shared with the partners in this programme – NHS, Southwark Council and Community Southwark.
If you are shortlisted, you will be invited to a workshop to discuss your proposal and the monitoring and evaluation requirements.