New for 2021: Citizen Research Community (CRC)
Hear from Age UK and Southwark Carers about a new opportunity for involvement - a local community of seniors and carers who are interested in doing participative, or action, research.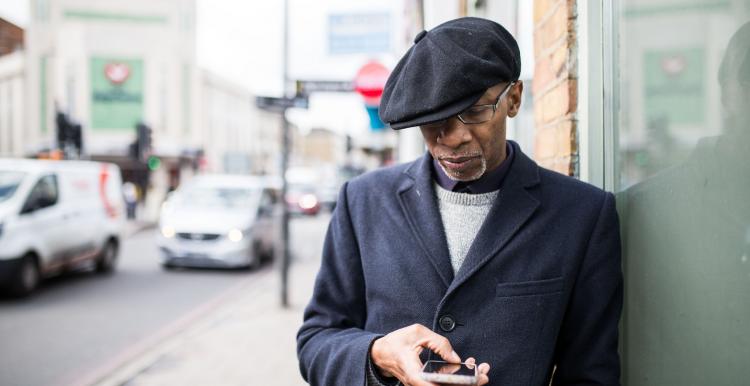 A message from the Citizen Research Community (CRC):
We are creating a community in Southwark of Seniors & Carers who are interested in carrying out participative – or action - research. You might remember reading about this last year but of course we had to delay the start due to the impact of the pandemic.
We want to find ways to make Southwark more Carer and Age Friendly. You get to set the agenda and no qualifications are needed to join the CRC - just your curiosity and some time to volunteer.
We plan to host a few workshops over the coming months on topics such as Decent Homes and Food Security. Southwark Carers are focusing on Vaccines: Myths and Reality as well as Support for Carers.
We hope being part of the CRC will give you a chance to meet like-minded people and share your ideas. Sadly, we will need to start off by meeting "virtually" rather than face to face but hopefully this will change over time.
As a volunteer you won't be out of pocket and there will be training and support. As a carer you need to be caring for an older person in Southwark or be over 60 years of age yourself.
We plan to build on research already done by others and link to campaigns locally and across London (via AgeUK London) to make a real difference for all our lives. All the work we do will be showcased in December 2021.
This project is led by AgeUK Lewisham & Southwark and supported by Southwark Carers. We are in partnership with COPSINS (Linkage, Blackfriars Settlement, Southwark Pensioners Centre & Time and Talents), Community Southwark, Social – Life (a social enterprise specialising in research connecting people and places) and research students from the London South Bank University will all be helping us to deliver high quality action research.
Please send an email to crc@ageuklands.org.uk by the end of March if you want to know more.
Or leave a message for Barbara (CRC Project Worker) on 0207 358 4077. ​​​​​​
We look forward to hearing from you.