Future changes to the NHS: Read about the next steps for 'integrated care'
NHS England has proposed the next steps in 'integrating care' – NHS organisations and local authorities working together more closely to provide a joined-up service for local people.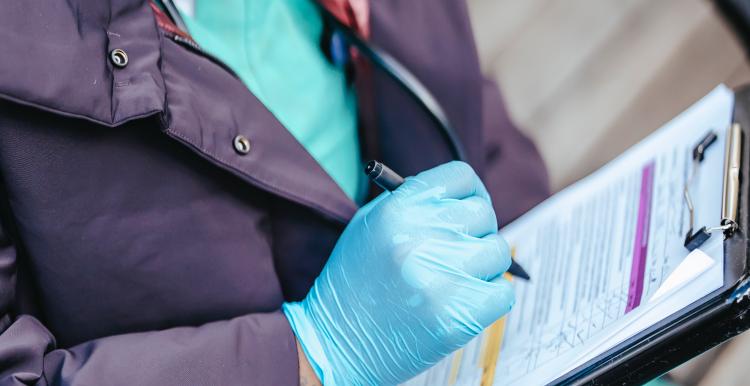 Before Covid-19, the national strategy guiding the development of the NHS in England was the 2019 long term plan. The plan (which we carried out local engagement on) focused on integrating services within the NHS and between health and social care,  improving mental health, cancer and other services, and disease prevention. 
However, the rules that govern the NHS don't really facilitate these aims. Since 2012, the health system has been structured to boost competition, and partnerships that encourage integration (such as integrated care systems) have no legal basis or formal powers.
As a result, NHS England proposed new legislation to the government in 2019. The idea was to bring the rules governing the NHS closer in line with the direction set out in the long term plan. These plans were put on hold when the Covid-19 pandemic hit, but have recently been put back on the agenda.
This takes us to November 2020, when NHS England set out some principles to guide the next steps for integrated care systems (ICSs) in England. 
The proposed next steps include changes to the way the NHS is organised. The changes are designed to support local NHS organisations to collaborate, in order to improve care and manage resources as they recover from Covid-19. At the moment those organisations agree to work together because they are encouraged to, but the arrangements are not legally binding.
They also held a consultation for stakeholders (such as local services and community organisations) to share their views on these proposals, which closed on 8 January 2021. Keep reading to find out what has been proposed, and some local and national viewpoints.
Summary of the proposals for a new health system structure
Adapted from this British Medical Journal article.
Places — Health and social care services will be organised and delivered by "place"—defined by existing local authority boundaries. NHS organisations will be expected to collaborate with non-medical services to meet the social, economic, and wider health needs of the population.

Provider collaboratives — All NHS providers will need to join a provider collaborative, whether this is within their "place" (e.g. a collaborative of GPs, hospitals and mental health services in Southwark) or with specialist services that are further away (e.g. a collaborative between GSTT, KCH and PRUH to cover more specialist health needs). NHS England also wants new legislation that establishes 'NHS integrated care providers' - which can hold a single contract for all the NHS services in an area.

Integrated care systems (ICSs) — Collaborations between NHS providers, commissioners, and local authorities in a geographical area, usually covering a population of one to three million. ICSs will become a new intermediate tier of the health system and control a 'single pot' of NHS resources.

Two options for putting ICSs in the law —

ICSs are established as joint committees made up of existing organisations, that make collective decisions. Clinical commissioning groups (CCGs) would merge to fit ICS boundaries, OR

ICSs are created as new NHS bodies. Each ICS would have a chief executive and a board that would include NHS providers and local authorities. CCGs would be abolished, and their functions taken on by the ICS.

National and regional NHS bodies — National NHS bodies will shift their focus to regulating and overseeing these new systems of care. NHS England and NHS Improvement will be merged to provide a 'single, clear voice' to local NHS organisations. 
What do other organisations think about these proposals?
If you are interested in reading different perspectives on these proposals, we have linked several responses to, or comments on, the 'Integrating care - next steps' consultation.
British Medical Journal: "Major reorganisation is not the solution"
Our Healthier South East London (OHSEL) - the current integrated care system in Southwark: "All ICSs are different and within a broad framework the model should be as permissive as possible"
Local Government Association: "We support the direction of travel...but the proposals are in danger of missing the real prize of collaborative place-based leadership to achieve greater investment in prevention and community-based health and wellbeing services"
Keep Our NHS Public - an organisation that campaigns against NHS privatisation: "NHS England's proposed changes threaten to make the NHS less locally responsive, less accountable, more dominated by US and other management consultants and contractors"