NEW COMMUNITY RESEARCH: Talk to Healthwatch Southwark about waiting for hospital treatment
We think waiting times can be dealt with better. For our current project, we are looking to hear from local people about their experiences of waiting for hospital treatment, and the impact it has on their lives. Get involved!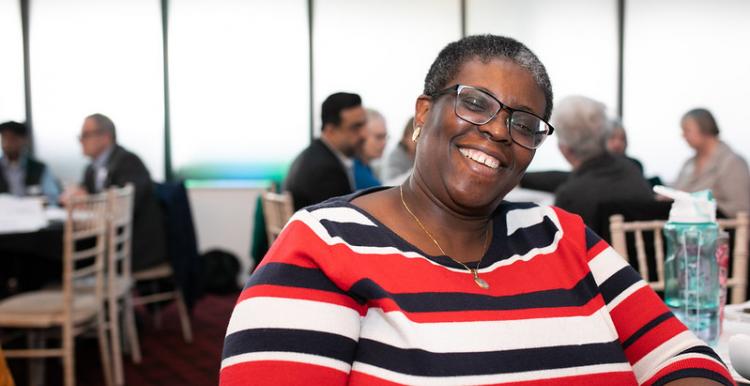 Would you like to chance to:
Talk about your experience of waiting for hospital treatment (such as surgery or chemotherapy) with others who have gone through something similar,
Have your voice heard by local health services, and
Improve the experience of waiting for local people in the future?
Sign up for an online chat or phone interview today!
What is the project about?
Waiting for treatment in hospital can be a difficult experience for many reasons. We've heard that people feel unsupported and lost during this time, and can experience long delays. Or, as they wait, people struggle to manage the health condition that needs treatment. Covid-19 has only increased the pressure on the NHS and left more people waiting. 
Therefore as part of our current project we are hearing from local people about their experiences of waiting for hospital treatment, and the impact it has on their lives. We can then advise services on what they can improve, and advocate for positive change. 
How will it improve things?
We are working with our partners in local health services to make sure your experiences of waiting are heard, and can be translated into actions. 
We are hoping to use your experiences to advocate for improvements to waiting processes, the communication and support offered during waiting, and a recognition of the impact of waiting on patients' lives. We can also join the conversation around how long people are waiting for their treatment. 
Who do you want to talk to?
Anyone of any age who has had to wait for treatment at Guy's and St Thomas' Hospital or King's College Hospital in the past 2 years - or anyone who is still waiting! We are especially looking to speak to people who had one of the following:
Treatment for an eye condition (such as cataract surgery),
Treatment for bowel cancer,
Treatment for an orthopedic condition (such as hip or knee replacement), or
Treatment for gynaecological (such as cervical or ovarian) cancer.
However, if you do not fit into any of the categories above but are still waiting for treatment, we would like to hear from you! So do not hesitate to get involved.
What do I need to do?
Sign up for an online chat below or by clicking here. This will be a small group session, held online (via Zoom) and last for about an hour. A staff member from Healthwatch Southwark will host it and ask everyone some questions about waiting. We are hosting sessions at different times and on different days to give everyone a chance to join in. 
All the information we record will be stored securely, and when we write up and publish what we find it will be completely anonymous. 
Finally, if you would like to share your experience but aren't comfortable on Zoom or in a group setting we would be happy to arrange a one-to-one phone interview. Use the form below, email info@healthwatchsouthwark.org or phone 020 7358 7005 to find out more.