Community Health Ambassadors Network
Community Southwark is supporting Southwark Council to launch a Community Health Ambassadors Network to help prevent the spread of COVID-19.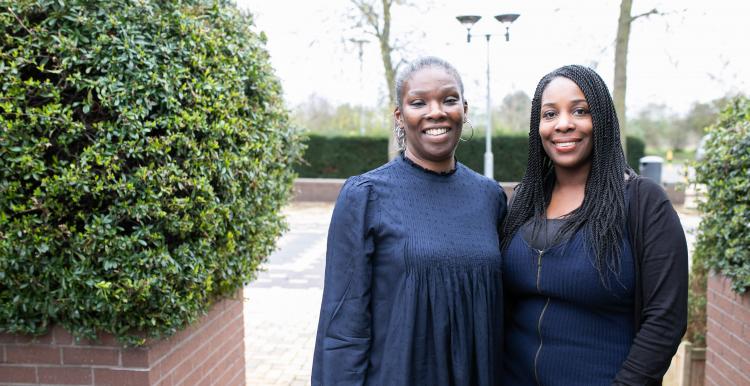 The Community Health Ambassadors Network has been established to empower and support Southwark residents to stay up to date with the latest and most accurate advice about COVID-19.
COVID-19, and the guidelines we must follow, continue to impact all of us in Southwark.
Ambassadors help their family, friends and wider community make sense of the latest advice and information to help ensure we all stay safe.
As an ambassador, you will also play an important role in ensuring your community's voice is heard and reduce health inequalities by telling us and Southwark Council what you think about the difficulties you are facing.
If you a voluntary sector worker, a passionate volunteer, a local resident or employee wanting to make a difference during this difficult time, then please get in touch and help us prevent the spread of COVID-19.
Why join?
During the pandemic, volunteers have made a huge difference in supporting each other. By joining, you will be helping to prevent the spread of COVID-19 by ensuring that everyone understands and can follow the guideline, to ensure we all stay safe.
In particular, this network focuses on reaching all communities and reducing health inequalities. Everyone's circumstances are different so your help is vital in reaching everyone in Southwark and knowing what they need the most. You will have the opportunity to give feedback, which will be passed on straight to Southwark Council, about the barriers and difficulties your specific community is facing to help the Council more effectively respond to vulnerable communities. 
You will also receive various training opportunities focusing on specialist COVID-19 health information from Southwark Council's Public Health team as well as support in communications and engagement.
Finally, Ambassadors can opt to join group webinars and Whatsapp groups for the chance to meet others and work together.
You can contribute as much as you like, and you can leave the Network at any time.
What will you be doing?
We will provide Community Health Ambassadors with the most up-to-date and accurate COVID-19 health information, which you will pass on to your networks, communities, friends and family. You can use whatever methods you prefer - organising meetings, leaflet distribution, and social media campaigning, for example.
You will also tell us about difficulties and barriers you think people face in receiving and following guidelines, suggest any support and resources that you think would help, and pass on questions that people are asking. This includes telling us about information you think needs adapting or translating. Your feedback will be passed onto local services, such as Southwark Council's Public Health team, to help them more effectively respond to vulnerable communities.
Please share this opportunity widely to help create a thriving Network of Community Health Ambassadors.
Click here to send us an expression of interest and someone will be in touch soon.
If you would like to ask any further questions about the above programme, please contact bridie@communitysouthwark.org