Outside Edge is coming to Southwark!
Outside Edge Theatre Company (OETC) have secured funding to bring their successful Drop-In Drama to Southwark, after being commissioned for 20 years by Public Health teams in West London to deliver creative activities to people affected by addiction.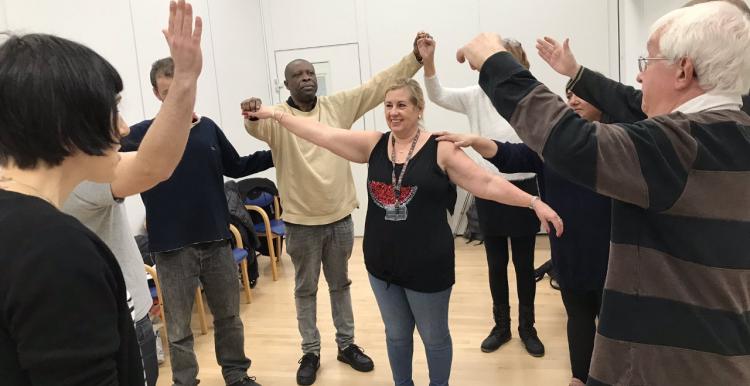 About Drop-In Drama 
Drop in Drama is a fun, safe introduction to drama and to Outside Edge, suitable for those who may have little or no experience of drama and/or in early stages of their recovery. Attendance will help service users to build confidence, have fun and develop focus and commitment.OETC's peer-led weekly drama workshops are free to attend and you don't need to have any previous experience, all we ask for is abstinence on the day of the workshop.
94% of group participants say that workshops strength their recovery.
One Drop-In Drama participant said this about her experience:
"I've made friends, I connect with people, I laugh A LOT! I leave feeling listed and happy...if you are thinking of participating, then DO IT you won't regret it."
When are the Drop-In Drama sessions?
Sessions will be every Friday 6:30pm - 8:30pm and held weekly from 18th September. Currently we are running all of our groups on Zoom until further notice. Our specialist facilitators have developed the sessions to be inclusive and accessible for those with and without video capacity, there is also a dial in option.
This is a great opportunity for South London service users to access OETC's groups, social events and wrap around support. 
For more information please email admin@edgetc.org 
Or to self-refer please register your interest here and a member of the team will get in touch.