Healthwatch Southwark and Community Southwark is in solidarity with the Black Lives Matter movement and stands against racism.
The murder of George Floyd has again sparked #BlackLivesMatter protests around the world and brought the inequalities faced by Black people to the forefront.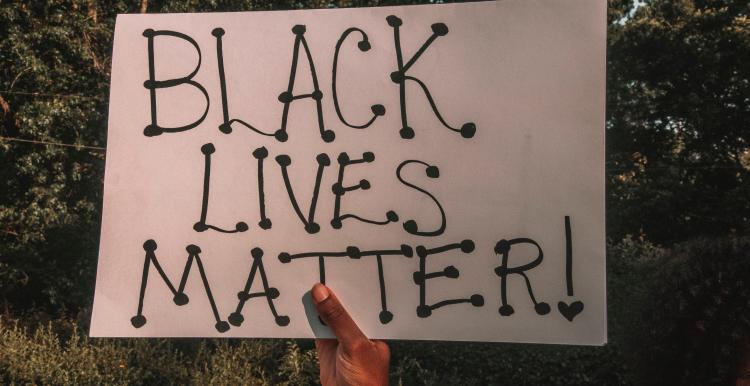 The inequalities and discrimination against our Black African and Caribbean communities, namely across health, housing, education and employment, have been well documented. The current Covid-19 pandemic has also shone a significant spotlight on some of these issues.     
During this time we at Healthwatch Southwark, and our wider team at Community Southwark, have begun meaningful and honest discussions about the role we play in society and will be reviewing our own internal practices. This includes our recruitment processes, to ensure that we are being true champions for equality. 
We know there is a lot of work to be done now and in the future. We are inspired by, and stand in solidarity with, the many movements and organisations fighting for Black equality and justice in Southwark and worldwide.  
It has always been Healthwatch Southwark's vision for all Southwark residents to access and receive the best possible health and social care services, appropriate for our diverse communities. This is something that can be seen in our work since we formed in 2013.  
With such a vibrant and diverse population in Southwark, we believe that we have a duty to be representative of the communities we support. We commit to continuously improving ourselves and will always stand against discrimination of all kinds. We are in the process of completing our new strategy and strengthening the voices of Black and other non-white people in our work.   
There are a few ways which we pledge to do this right now:  
Actively recruiting Black and people from ethnic minorities to our refreshed Advisory Group, who will help to guide our work.  

Advertising our current job opening for an Engagement & Signposting Officer through a wide range of channels (such as through Black-focused VCS organisations) to ensure we reach a diverse pool of candidates.   

Supporting Healthwatch England to hear from Black, Asian and ethnic minority communities about their Covid-19 experiences. 

Investigating inequalities in our upcoming project around mental health and Talking Therapies, and using it as an opportunity to amplify and improve the experiences of Black and other non-white people accessing these services in Southwark.   
If you are interested in any of this work, or want to see us supporting Black communities in other ways, please get in touch by emailing info@healthwatchsouthwark.org. 
 See how you can support and contribute to the Black Lives Matter movement here.