Young people can get paid, get heard, make a difference.
Rethink Mental Illness is a leading charity provider of mental health services in England. Their goal is to make sure that everyone affected by severe mental illness has a good quality of life.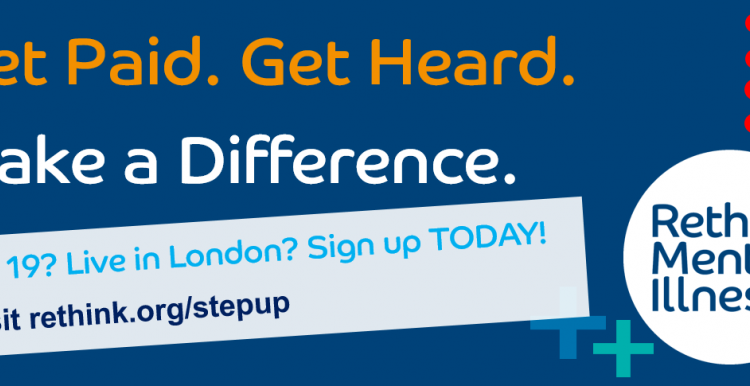 Rethink Mental Illness have received funding from The National Lottery Community Fund to continue their very successful project, Step Up: Schools & Colleges.
Created and delivered with young people, Step Up: Schools & Colleges is both a preventative and supportive project for 15 to 19's affected by mental illness. 
They are looking for young people to offer their thoughts and life experiences to help them create workshops and resources for young people in London.
There are three requirements: 
To apply
Please see the full role description and poster below:
They are particularly interested in applications from young men.
Applications close 28th June. 
If you have any questions, you can contact them on stepup@rethink.org.