Proposed changes to the Maudsley - have your say by 31 May on the Lambeth Hospital consultation!
Inpatient mental health wards at Lambeth Hospital might be moved to the Maudsley, with a new build in Denmark Hill to accommodate them. This impacts people in Southwark that use mental health services, and any of us that might use them in the future.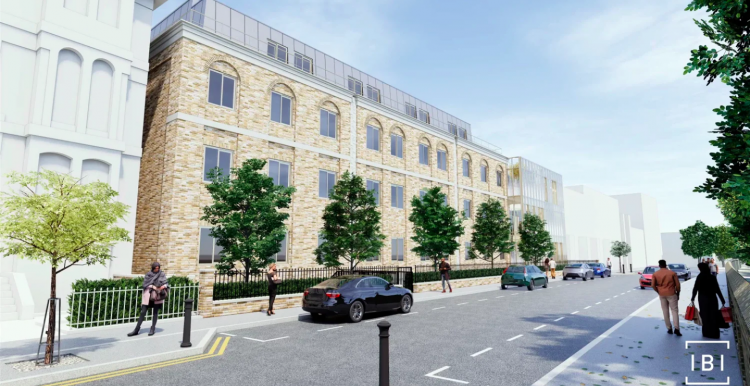 Healthwatch Southwark wants to know what you think of the proposal to move adult inpatient mental health services from Lambeth Hospital to new facilities on the Maudsley Hospital site, in Denmark Hill, in Southwark. 
The wards at Lambeth Hospital are no longer fit for purpose, and they don't meet modern standards of high quality mental health care. After consideration, NHS Lambeth Clinical Commissioning Group (CCG) and South London and Maudsley NHS Foundation Trust (SLaM) has decided that the preferred option is to move the inpatient services for adults from Lambeth Hospital to the Maudsley Hospital site in Denmark Hill. A new, purpose-built building would be constructed on the Maudsley Hospital site, offering the same number of inpatient beds and with much improved facilities. Click here to read more about the new build.
The Lambeth Living Well Network Alliance (LWNA) has been hosting a consultation, where they want to hear local people's views on their planned changes. The Covid-19 outbreak means that face-to-face engagement has not been possible. Instead, they have been asking for people's views through an online survey, by phone and email, and at online meetings.
While we recognise that the impact on Lambeth patients might be greater, our concern is Southwark residents. We have therefore tried to represent the needs and concerns of Southwark people throughout the consultation by:
Providing an initial response to the proposals in February, where we raised concerns such as increased pressure on the Maudsley. 
Promoting the consultation on social media, our website and e-bulletin. You can sign up to receive our e-bulletin here.
Attending online forums where the consultation was presented, such as the Southwark Mental Health Carers Forum, to ask questions and listen to worries.
Providing further comments on the proposal at the Joint Health Overview and Scrutiny Committee in May, a public meeting where local councillors discussed the plans. You can read more about the concerns we raised below.
We want you to be able to have your say too, and it's your last chance! The consultation closes on Monday 31 May.
Fill in the survey now: https://www.surveymonkey.co.uk/r/lambethhospitalconsultation
Email lamccg.hospitalconsultation@nhs.net
Read more about the proposals here
Find out about the concerns Healthwatch Southwark has raised on your behalf.