What do we know so far? Experiences of health and social care during the pandemic
Our survey has been open for a week, and we have already received around 60 responses. We wanted to give you a quick update on the types of people we're talking to, and what they're telling us about health and social care.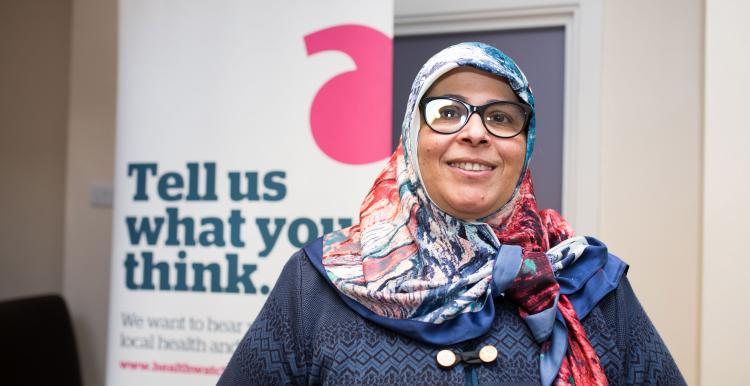 Who are we talking to?
26% of respondents so far have had symptoms of coronavirus, but not been tested.
Only 0.5% have had coronavirus confirmed by a test and 14% are unsure whether they've had coronavirus or not.
16% are shielding and a further 28% are at higher risk because of age or another disability or condition.
The majority of respondents are aged between 45 and 64, but we have heard from people of all age groups between 18 and 75+.
What are they telling us about coronavirus information?
Around 7/10 people are getting information from government or NHS websites.
Just over half are getting information from the media.
Around a third are getting information from WhatsApp, Facebook or social media.
So far, people are finding it easiest to get clear information about how to protect themselves and others from coronavirus.
People are finding it hardest to get clear information about changes to health services they might access or need.
Half of people had helped explain information about coronavirus to someone else, especially to someone who was anxious or confused.
What are they telling us about coronavirus care?
NHS 111
24% had contacted NHS 111 about possible coronavirus, mainly in mid to late March.
The most common positive of this experience was the person on the other end of the phone being friendly or sympathetic, and listening and taking their concerns seriously.
One thing people found negative was being given unhelpful or confusing advice – for example, being told to use separate bathrooms when living with an at-risk person, even though they lived in a flat with only one bathroom.
GP
21% had contacted or visited their GP about possible coronavirus, the majority in April.
One positive was that people found the GP's response to be helpful, and it was faster to get through than NHS 111.
A negative that was highlighted was that GP's advice could be unclear or inconsistent with what they'd read elsewhere. For example, one person said that the GP receptionist told them to call 111 with anything Covid-related, but 111 said not to contact them.
Hospital
A few people had received hospital care for coronavirus, and were highly complimentary of the staff.
However, one person said that when they were admitted to hospital for coronavirus they were waiting for a long time on chairs with no social distancing. 
What are they telling us about other healthcare?
Around half of respondents had accessed some sort of healthcare not related to coronavirus during the pandemic.
41% had accessed their prescription medication, and 29% had a GP or practice nurse appointment.
A few people said that they had no problems with phone or online appointments, but a recurring issue was where people felt their condition or health state couldn't be properly assessed without being seen in person.
What are they telling us about social care?
Only around 1% of respondents were accessing social care, and they said the only change to their service was staff wearing protective gear such as face masks. 
What next?
Have you filled in our survey yet? Help us get to 100 responses by clicking the link below or sharing it with others in Southwark.
We'll complete a full analysis once the survey has closed.
If you'd like help filling it in, or would rather tell us about your experiences:
Email us at info@healthwatchsouthwark.org
Call us on 020 7358 7005