How has the London Ambulance Service responded to coronavirus?
The COVID-19 outbreak is a major challenge for all NHS Trusts, including the London Ambulance Service. Find out how they are responding.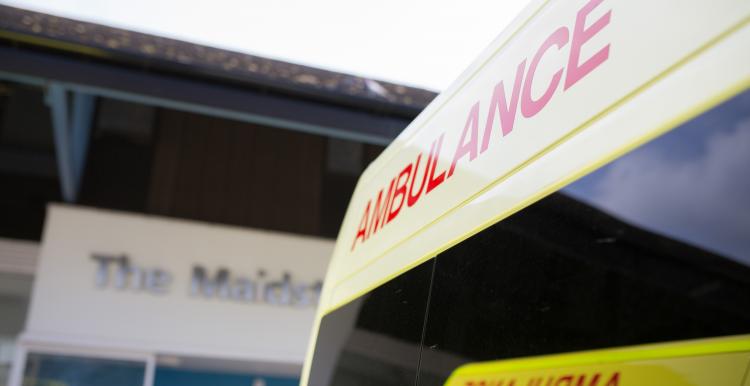 Especially in the early stages of the pandemic, London has been a 'hotspot' of coronavirus in the UK, due to the extent and speed that the virus transmitted. This has increased the pressure on local services, as has the impact of staff being unwell or having to self-isolate at home. The London Ambulance Service (LAS) 999 service has been taking around 8,000 calls a day – more than on New Year's Eve, which is typically their busiest night of the year. These high call volumes are matched in their NHS 111 centres. We have heard from them about the actions and strategies they have put in place to cope.
Firstly, the LAS has developed a new 999 centre dedicated entirely to COVID-19 related calls, as well as securing support from 700 'volunteers', including returning staff and third year paramedics. This also includes a partnership with the London Fire Brigade, seeing 300 firefighters volunteer to help with a number of roles across the ambulance service.
They have also acquired access to nearly 200 additional ambulances and are receiving support from St John Ambulance, South East Coast Ambulance Service, South Central Ambulance Service and the military. They have consolidated their ambulance stations in order to provide greater resilience, making it easier to move fleet and equipment, as well as to increase the face-to-face support provided to staff. To ensure ambulances are available and stay on the road, they have launched a partnership with AA who is providing 24-hour breakdown and incident management services to the LAS fleet. In addition, the LAS has supported the launch of NHS Nightingale Hospital London's first temporary hospital built for the purpose of treating COVID-19 positive patients, especially supporting the transfer of patients.
The LAS has said a key priority is their staff welfare and ensuring staff are protected in doing their jobs. They told us they are working closely with unions to listen to any staff concerns, particularly around personal protective equipment (PPE), and aim to build staff confidence in the protection this equipment provides. They have also offered swabbing to staff (essential workers can now apply online for a test here) and access to a range of welfare and wellbeing services.
To help manage demand for their services, they are asking people to visit nhs.uk/coronavirus rather than calling 111. Please call 999 in a life-threatening emergency, or visit your local Emergency Department to receive urgent care.