WRITE A BLOG POST FOR OUR WEBSITE!
Do you live or work in Southwark? Write a blog post for our website about your experiences during the coronavirus outbreak. Whether you're an aspiring writer, feeling bored or creative, or just have something to say, we want to hear from you!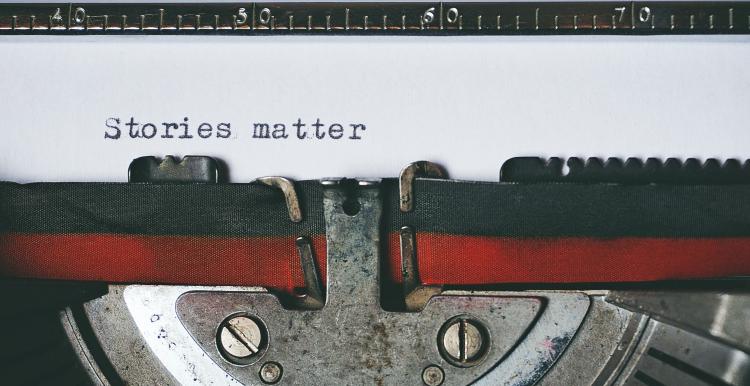 We are looking for local Southwark residents to write a blog about their personal experiences around health, mental health or care during the current coronavirus outbreak, which we will publish on our website.
This is a national crisis that has local impact, and a significant moment in history. We want to hear how your daily life, health and wellbeing is being affected. By elevating local voices, we can get through this #SouthwarkTogether, and improve the local response to similar crises in the future.
What is a blog?
A blog is an online journal made up of articles, stories, poems, pictures and much more. Blogs are often informal and about people's real lives.
What should I write about?
We would like you to write (or draw!) about your current experiences of the coronavirus outbreak - however it has affected you, your health and your health and care experiences. 
Your blog post could be any length up to approximately 1000 words (2 pages of A4). We are also looking for people that might want to write for us more than once - sometimes multiple shorter posts spread over a period of time might grab people's attention better.
Here's a few topics you could write about:
What is it like to live in Southwark at the moment?
How are you feeling right now?
Are there any changes, positive or negative, in your physical or mental health? Why do you think this is? 
What have you tried to do to support your physical or mental health during the pandemic, and has it helped? What would you recommend to people who are struggling?
Have you found it difficult, or different, to access any health or care services?
Has the outbreak changed how you talk about health and mental health with other people?
Do you work or volunteer in health or care, or supporting others? How has that been?
What do you want to happen in Southwark in the future?
We will publish as many blog posts as possible that help to shed light on these topics and your experiences.
We will moderate the posts that are submitted to ensure they are appropriate. For example, we will not publish any references to self harm or suicide which go against guidelines on reporting these topics. As a charity with a statutory role, we also cannot publish party political material.
Who can contribute?
Anyone that lives or works in Southwark and is comfortable for their work to be shared online. You can decide whether it is published anonymously or with your name.
I want to blog! What do I do next?
Write your blog in any format you want and email it to us at with the subject 'BLOG POST'.
Please include the name (or pseudonym) you want to published under, or if you want to remain anonymous. You can also tell us if you'd like to write another post in the future - for example, you could write about if anything has change (or not changed!).
Please also read, check you agree with, and copy and paste this statement into your email:
---
I understand and consent that Healthwatch Southwark will publish my work publicly on its website (healthwatchsouthwark.org), alongside my name [insert] / alongside my pseudonym [insert] / anonymously (DELETE AS APPROPRIATE).
I understand that if I include my name, or any personal information about me and my life, this might make me identifiable to someone who knows me or a care provider.
I understand that if Healthwatch Southwark wish to suggest any changes to e.g. punctuation or spelling, or to add any trigger warnings, they will check this with me before publishing. I understand that Healthwatch Southwark reserve the right not to publish the posts I submit.
If at any point I decide I would like the post to be taken down, I will email info@healthwatchsouthwark.org and this will be actioned by the end of the next working day, provided the staff are not off sick. The post will be deleted from all Healthwatch Southwark records at this point, but it is possible it will have been copied onto external websites, over which Healthwatch have no control.
Unless and until I do this, a record of my work attached to my email address and real name will be stored securely on the Healthwatch server, accessible only to the team, so that it can be identified in future.