Vote on a name for the new Dulwich Health Centre
The NHS Southwark Clinical Commissioning Group are currently running a public process to select and agree a permanent name for the new health centre in Dulwich.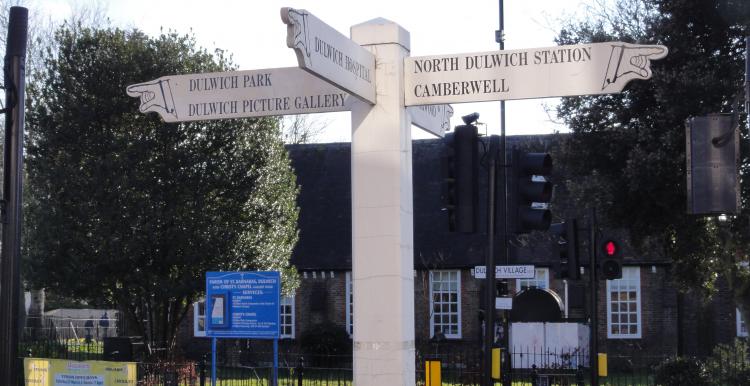 They asked NHS staff and residents in the south of the borough to suggest possible names and received entries from more than a hundred people.
The judging panel* has reviewed these and selected a shortlist of six names to be put to a public vote.
Options to choose from
Dulwich Wellbeing Centre

East Dulwich Health Centre

Grove Health Centre

Harold Moody Health Centre

South Southwark Health Centre

Tessa Jowell Health Centre
The public vote will open on Thursday 1 August and close at 12pm on Friday 30 August.
How to vote
You can vote online, by post, or (for NHS staff and patients of services moving into the new health centre) in person at designated NHS buildings.
They will be actively promoting the public vote across all communications channels.
How does it work?
To help make sure that the winning vote is well supported by local people, the CCG will ask voters to number the options based on preference – with '1' being their favourite through to '6' their least favourite. This means that all preferences can be taken into consideration until there is a clear winner.
The votes will be counted and verified shortly after the poll closes and an announcement of the winning name will follow.
The final name must be approved London Fire Brigade. This will ensure that the permanent name meets all practical safety requirements. Consequently, they have applied for all six names to be approved and this process will run concurrently with the public vote.
Queries
If you have any questions about the naming process, or wish to make a suggestion to the delivery team about any community groups we may wish to contact, please email James Giblett, Communications Manager for NHS Southwark CCG.
---
*The judging panel 
Robert Park (chair) – Chair of Dulwich Delivery Board
Mike Stone – Project Manager – Dulwich, NHS Southwark CCG
Rosemary Watts – Head of Membership, Engagement and Equalities, NHS Southwark CCG
James Giblett – Communications Manager, NHS Southwark CCG
Councillor Catherine Rose – London Borough of Southwark, Dulwich Wood ward
John King – patient representative
Tina Thorpe – patient representative