Almost 70 attendees came to discuss their concerns and experiences at our Strong in Southwark Report Launch
On 27th June, Healthwatch Southwark and the Southwark LGBT Network launched the joint report 'Strong in Southwark' at London Southbank University.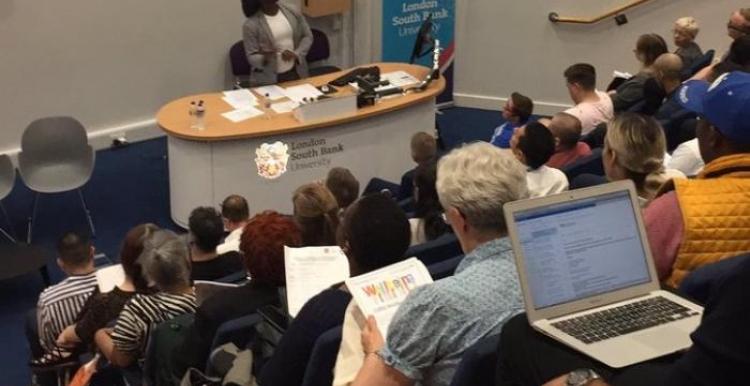 This event was supported by Southwark Council, Public Health, the VCS and a number of health departments across the borough.
Nearly 70 attendees came to discuss their concerns and experiences of health and wellbeing, socialising, community safety, among other important issues.
Southwark LGBTQ+ residents and allies shared their thoughts, experience and feedback on the work the team have been doing.
We want to thank Cllr Victor Chamberlain, panellists and attendees for making this a successful event.
This will help us to gain the intelligence we need to help make Southwark be a better place to live in!
 Some report recommendations have already been taken for action, and we'll be working to ensure that others are actioned to make Southwark a better place for its LGBTQ+ communities.
---
Background on the event
The report is based on a survey, led by local residents from its inception, running from July - November 2018, which took a social action approach to exploring the lived experience of being LGBTQ+ in Southwark. 
The findings from this social action LGBTQ+ survey showed a mixed outlook on life experiences in Southwark.
If you would like further information on this work, please contact:
Healthwatch Southwark
Southwark LGBT Network