The Southwark Wellbeing Hub provides information and support to people who would like to improve their mental wellbeing, or that of someone close to them. Its services are free to anyone who lives in the borough or is registered with a Southwark GP.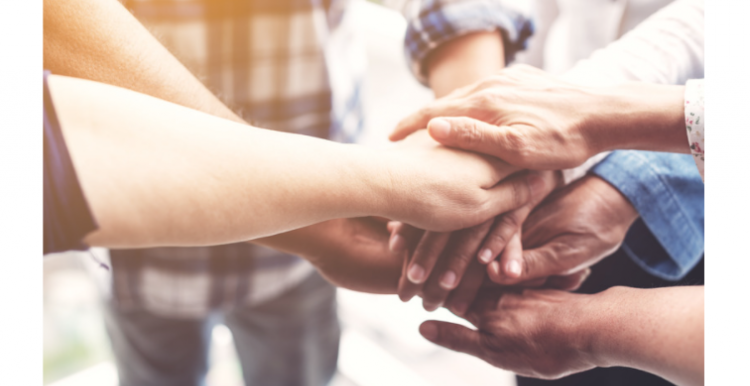 Southwark Wellbeing Hub offers  a range of different support including:
1:1 emotional and practical support (up to 12 weeks)
Peer support (minimum 6 months)
Wellbeing Workshops
Signposting
Volunteer support
Anyone can self-refer by contacting Southwark Wellbeing Hub via their helpline open from 9am to 5pm, Monday to Friday :
020 3751 9684
Southwark Wellbeing Hub's Wellbeing Workshops Programme 
Creative Writing
A 6-week series running Thursdays, 2 - 4pm at the Southwark Wellbeing Hub.
In partnership with Wordsmiths – Writing for Wellbeing, this workshop is open to everyone with any level of creative writing experience. Each session focuses on encouraging confidence, creativity and self-expression.
Storytelling is at the heart of this workshop, with the chance to adapt your own thoughts and memories onto the page and share them in a relaxed and welcoming space. 
Creative Writing Monthly Meet up (online)
A group running on the first Friday of every month, 10am – 12pm via Zoom.
In partnership with Wordsmiths – Writing for Wellbeing, this group is open to everyone with any level of creative writing experience. This group will occur each month and provides an opportunity for you to learn different skills and techniques which you can apply to your own writing.
As well as an opportunity to work on your own stories, you will also be able to bring and share your own writing in a relaxed and welcoming space
Gardening
A group running every Wednesday 10:30am - 12:30pm at Surrey Docks Farm.
In collaboration with Surrey Docks Farm, Southwark Wellbeing Hub is running a gardening group that focuses on gardening for wellbeing. 
These practical, therapeutic sessions are based on the principles of nature, meaningful activity and social interaction. Come and explore a wide range of plants and vegetables, help look after the gardens on the Thames Path and enjoy the Wildlife Garden.
Self-compassion and Mindfulness (online)
A 4-week series running Mondays, 2pm – 4pm via Zoom.
From new year: Tuesdays, 10am – 12pm at the Southwark Wellbeing Hub (every fortnight)
What does it mean to be self-compassionate and how does it link to mindfulness? Start building your own toolkit to use self-compassion and mindfulness in daily life to improve stress, anxious thoughts and low mood. Learn how to reframe self-critical thoughts and be guided through some mindful meditations. 
Self-management
Tuesdays, 1pm – 4pm at the Southwark Wellbeing Hub.
4 week core session followed by 4 follow-up sessions, eventually becomes a self-run peer support group.
Using goal planning and problem solving approaches, Southwark Wellbeing Hub will help you build a toolkit full of resources and techniques that can support you in managing your own wellbeing. They encourage self-advocacy and self-compassion as you are the expert in your own experience. Working as a group to support each other, they will find solutions to possible barriers and share success in achieving goals. A great place to socialise and meet others with similar experiences as you, together this group will support each other and boost management of wellbeing.
Choose To Achieve Stronger Self-Confidence
Tuesdays, 10am – 12pm at the Southwark Wellbeing Hub (every fortnight)
This group looks to support attendees to gain confidence through visualisations, breathing exercises and group discussion. An opportunity to share personal goals and current boundaries, relax and learn tools to boost confidence and find solutions to help to work towards goals.
For individuals to follow and be part of a story, through guided meditation, in which they heal and strengthen their own damaged self-confidence.
Southwark Wellbeing Hub is currently running the same content every fortnight so that new people can experience the visualisation and group. They were then thinking of hosting a catch up near Christmas for everyone to return to the hub, discuss how their experience has been since the group and bring anything forward for discussion.
Yoga (online)
Wednesdays, 2pm – 3:30pm online via Zoom.
Rolling group every Wednesday afternoon, currently taking names and emails for waiting list
A gentle healing Yoga class, incorporating breathing exercises, fundamentals of Yin yoga and guided meditations and visualisations at the end of each class. These classes are for any level and are particularly aimed at the beginning, with more guidance offered to the execution of each pose and the foundations of yoga. Classes include the use of props to help ease into each pose without pressure. Unlike other yoga styles, each pose will be held for longer periods of time, and the main focus will be the release of energy, Chakra clearing and Meridians. Helping to increase positive energy, healing at a deeper level and a closer connection to spirit.
No specialist equipment is needed, you can use towels, blankets, pillows etc.
Sharing Our Stories
Fridays, 1pm – 3pm at the Southwark Wellbeing Hub (fortnightly)
Rolling group every Friday afternoon, currently taking names and emails for waiting list.
Re-connect with your community at the Hub, a chance to meet new people and hear their stories as well as share your own within a safe and welcoming environment. All attendees are encouraged to contribute in whichever way they feel comfortable so we can learn from and support each other through our experiences.
This group welcomes everyone to come and connect, listen and share their stories, experiences, successes, coping mechanisms, or anything else you might like to share.