What should you do about coronavirus?
Find out what to do if you or someone you live with has symptoms, all about self-isolating, shielding and social distancing, and how to protect yourself and others from coronavirus.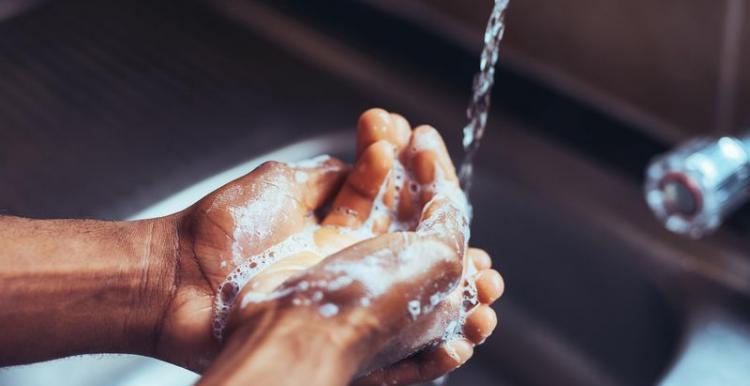 Latest changes
National lockdown
To help stop the spread of coronavirus, the government is advising everyone to stay at home from 5 January 2021.
This page will be updated once further guidance is available. To check the latest Government guidance, please visit: https://www.gov.uk/coronavirus
If you or someone you live with has symptoms, then you need to self-isolate.
This includes if you or someone you live with is waiting for a coronavirus test result, or have tested positive for coronavirus.
Symptoms to watch out for:
A high temperature - feeling hot to the touch on the chest or back. 
A new, continuous cough - this means coughing a lot for more than an hour, or 3 or more coughing episodes in 24 hours (if you usually have a cough, it may be worse than usual).
Loss of your sense of smell or taste, or things smelling or tasting different to normal.
Use the online NHS 111 coronavirus service to find out what to do. Only call 111 if you cannot get help online. If you have symptoms you can ask for a coronavirus test online by clicking here.
What is self-isolating?
Self-isolating means you stay at home - not even going out for essential supplies, and having no visitors inside your home. 
How long should you self-isolate for?
If you have symptoms you must self-isolate at home for at least 7 days from when you first had symptoms. This includes if you've tested positive for coronavirus or are waiting for your test result.

If you have any of the following symptoms, keep isolating until they're completely gone:

High temperature

Sneezing or a runny nose

Feeling or being sick

Diarrhoea 

Loss of appetite

If someone you live with has symptoms, has tested positive for coronavirus, or is waiting for their test result, self-isolate for 14 days. Start the 14 days from when the first person in your household got symptoms.
If you have no symptoms after 14 days, you can stop self-isolating.
If you do get symptoms of coronavirus, self-isolate for a further 7 days from when they started and ask for a coronavirus test.
Find out more about self-isolating here
There is separate advice if you've been told that you've been in contact with a person with coronavirus by NHS Test and Trace. Find out more here.
Shielding
Some people have received letters from the NHS telling them that they are at particularly high risk if they catch coronavirus, because they have a particular underlying health condition. It was recommended that people in this category remain 'shielded' in this way for at least 12 weeks from receiving their letter.
Other people who are at higher risk because of their age or medical condition, but who haven't received a letter from the NHS, have also decided to self-isolate at home for many weeks.
From 6 July those shielding will be able to spend time outdoors in a group of up to 6 people including those outside of their household, while maintaining social distancing.
Those who are shielding and live alone or are single parents with children will also be able to create a 'support bubble' with one other household of any size, following the same rules that are already in place for the wider population.
From 1 August, the shielding advice will relax further, allowing those shielding to do even more, such as visit shops and places of worship, and return to work provided they take particular care to maintain social distancing and minimise contact with others outside their household.
If you are in this position and might have trouble getting hold of supplies, register yourself with the UK government online or let Southwark Council know. 
Guidance for people at high risk
Social distancing
Even if you do not have symptoms, you must stay at home as much as possible, and stay 'distanced' from others when you're out.
Social distancing helps us stop catching and spreading coronavirus. It involves limiting the time we spend outside our homes and keeping 2 metres away from others (including friends or family we don't live with) when we are out. If you can't keep 2 metres apart (for example in a busy shop), keep 1 metre apart and take extra precautions, such as a face mask.
From 1 June, you can leave your home without needing a "reasonable excuse" (such as only to get food or medication). You can exercise outside as much as you want and sit or sunbathe in a park. You can also meet up in a group of up to six people you don't live with, as long as you are outside and keep two metres away from each other.
How to avoid catching and spreading coronavirus
Coronavirus is spread by the droplets that are released when people with the virus cough or sneeze, or through close contact with someone with the virus. 
The general advice to avoid catching or spreading coronavirus is to:
Wash your hands with soap and water for at least 20 seconds. Do this often, and especially before eating and when you get home or into work.
Cover your mouth and nose with a tissue or your sleeve (not your hands) when you cough or sneeze.
Put used tissues straight in the bin and wash your hands after coughing or sneezing.
Use hand sanitizer gel if soap and water aren't available.
Try not to touch your eyes, nose and mouth.
Clean and disinfect surfaces and objects you touch a lot, such as your phone or keyboard.
If you have to be in an enclosed space that is not your home, such as on a bus or train, use a face covering. The government has published guidance on how to make and wear a face mask here.