Five ways health and social care in the UK has changed - and how it might affect you
The coronavirus pandemic has affected health and social care service provision in many ways. Some changes are the result of emergency government legislation, whereas others are due to services having to adapt to staffing and resource shortages.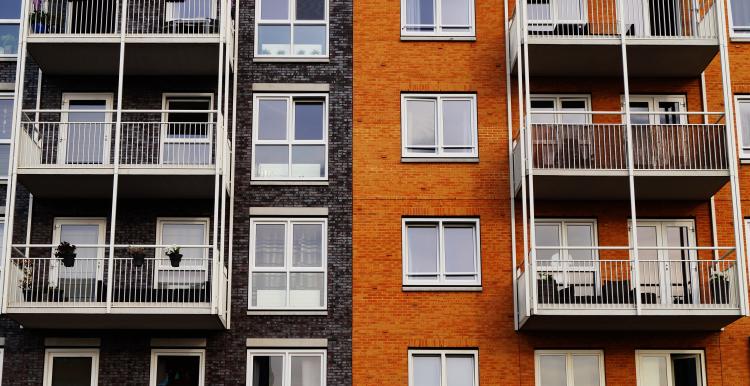 1. Complaints
NHS staff now have the option to 'pause' the NHS complaints procedure for three months. The statutory duty to investigate and respond to complaints has not changed, but if the complaint is not deemed urgent, it can remain 'open' pending investigation.
Moreover, the Parliamentary and Health Service Ombudsman (PHSO) - who investigate unresolved complaints to the NHS and other organisations - is not accepting new complaints. They are also not progressing with existing complaints, where this requires contacting the NHS. 
While these measures are temporary, it is unclear when they will be lifted. This means that if you want to make a complaint about a health service, or you've recently made a complaint, there might be a long delay in reaching a resolution. These decisions have been made so as to not place additional pressure on the NHS, but it is understably stressful for service users too, if they feel an important issue is not being addressed.
You can still contact the PHSO helpline on 0345 015 4033 or, if you would like an advocate to help you at any stage of the complaints process, you can contact POhWER in Southwark. Click here to find out how.
2. Hospital discharge
The emergency Covid-19 legislation has made changes to hospital discharge in order to free up as many beds as quickly as possible. If a patient is well enough to be discharged according to a doctor or clinician, then the hospital must discharge them straight away. Until the pandemic is over, hospitals will no longer have to assess patients' continuing healthcare needs. Instead, community healthcare services will have the responsibility of assessing the discharged patient's needs, and providing support once they are home. 
Community health providers have been asked to set up a new discharge service operating seven days a week. For most patients, this will mean that they will be visited in their home by an appropriate professional who will arrange the necessary support for them - either on the day of their discharge or the day after.
A small number of patients (around 5%) can't return to their home because of their healthcare needs. These patients will be placed in a care home, in the first available bed. If they would prefer to be in a specific care home, for example one closer to home or family, they will supported to move there when a space becomes available. All patients should be tested for Covid-19 before going into a care home.
The NHS will fully fund the cost of this new discharge service based in the community, and the government is releasing extra funding to cover these costs.
3. Social care and the Care Act
Under the Covid-19 emergency legislation, councils can choose to not meet some of their requirements under the Care Act 2014. According to the legislation, they can only do this if:
Their workforce is significantly depleted
Demand on social care has increased to the point they can't meet their Care Act duties
Trying to meet their duties would likely mean that urgent and acute needs are not met, and lives are risked
If a local authority decides that they cannot meet their Care Act duties, this will likely affect assessments and reviews the most. For example, they will not have to carry out detailed assessments of people's care needs, nor assess young people moving from children's services to adult social care. However, assessments and reviews that are delayed must be followed up and fully completed once the legislation is ended. The legislation also allows them prioritise the most pressing needs - which might mean some people's care packages are affected.
However, if you or your relative does need urgent care or support that they are not getting, you should contact Southwark Council on 0207 525 5000 (choose option 3).
If a local authority does decide to apply this legislation, and stop meeting their Care Act duties, they should communicate this to any service users that are affected, and make their decision public. As far as we know at the moment, only several local authorities in England have applied this legislation.
4. Unpaid carers and Carer's Allowance
Many emergency changes to legislation around benefits, assessments and support also affects unpaid carers, such as friends or family. One change that specifically affects carers is to Carer's Allowance.
If you are already getting Carer's Allowance, you should continue to receive this as normal. The new regulations mean you should also still receive Carer's Allowance if you have a temporary break from caring because of coronavirus, for example if you, or those you care for, get it or you have to self-isolate because of it. 
The government has also confirmed that providing 'emotional support' will count towards the 35 hours needed to claim Carer's Allowance. This also applies to carers who don't live with their cared for person, and are providing this support over the telephone and social media.
However, if someone else looks after your cared for person in the meantime, and they successfully claim the benefit for providing this care, they will receive the Carer's Allowance instead. The original carer will have to claim another benefit, such as Universal Credit.
Carers UK has provided a useful A to Z guide to these and other changes here.
5. Mental Health Act
Changes have been made to the the Mental Health Act (MHA) for the duration of the coronavirus outbreak. Firstly, normally three people must agree that someone needs to be detained under the MHA - a mental health professional and two doctors. Now, only one doctor's opinion is needed. They should only do this if staff shortages caused by Covid-19 mean the decision would take too long otherwise, and they should record why their decision was made on the recommendations of only one doctor.
The changes also affect the police's holding powers. Normally, the police can detain someone under sections 135 and 136 and they will be held in a place of safety initially for a period of 24 hours, which can be extended for a maximum of 12 hours. They will only be held for longer if a full assessment is done, and professionals agree to further detainment. Now, the initial period has gone up to 36 hours (still with a maximum extension of 12 hours). This means you might be held for longer in a place of safety (in Southwark, this is like to be the designated suite at the Maudsley Hospital) before you get assessed.
You can find out more about changes to the MHA here on Rethink's website.
If you are worried about any of these changes, or have already been affected by them and want to talk to us, please get in touch:
020 7358 7005