What should you do about coronavirus?
Find out how to protect yourself and others from coronavirus, and what to do if you have symptoms.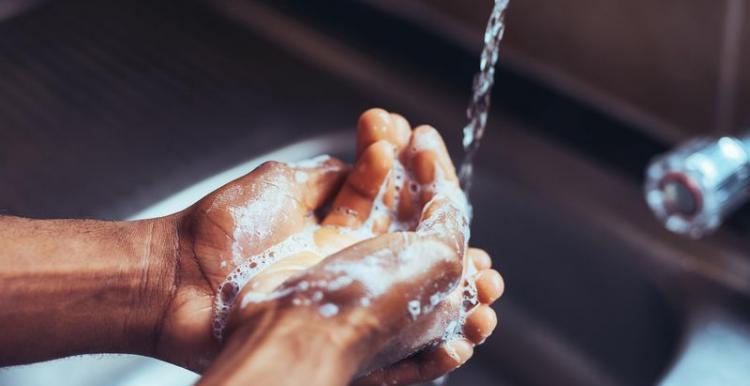 Read the latest government advice
What to do if you or someone you live with has the symptoms of coronavirus
Watch out for:
A high temperature - feeling hot to the touch on the chest or back
A new continuous cough - started coughing repeatedly (if you usually have a cough, it may be worse than usual)
Use the online NHS 111 coronavirus service to find out what to do. Only call 111 if you cannot get help online.
If you have one or both of these symptoms, you must stay at home for at least 7 days (longer if you still have a high temperature).
If you live with other people, then they must stay at home for at least 14 days. This is to avoid spreading the infection outside your home.
If the people you live with do not get symptoms after 14 days, then they can go back to their normal routine.
BUT if anyone in your home gets symptoms, they must stay at home for 7 days from the day their symptoms start. Even if it means they're at home for longer than 14 days.
This is called 'self isolation.' (Some people with underlying health conditions, or who are older, and therefore at increased risk fro coronavirus, but who have not been told by the NHS that they are 'extremely vulnerable' - see below - have also decided for themselves to 'self isolate' for many weeks).
Guidance on what to do when someone has symptoms
Even if you do not have symptoms, you must stay at home apart from for a few specified, essential purposes.
Only go out if:
You need to get essential supplies, such as food or medicine.
You are travelling to and from work, but only if your work absolutely can't be done from home.
You have a medical need, or are providing care and help to someone vulnerable.
You are exercising alone, or with the people you live with, once a day. Walking, running and cycling are great ways to be active outside.
You are taking your children to school, but only if you are a key worker undertaking essential work.
When doing any of these activities, you should minimise your time out of the house and stay 2 metres from other people (apart from those you already live with).
We all must practise social distancing. This will help us to avoid catching and spreading coronavirus.
All non-essential shops and community spaces are now closed.

Do not attend any gatherings, including those in private places (e.g. family homes or religious services).

Get any deliveries dropped off outside your front door. 
Keep in touch with friends and family over the phone or on social media. Use the telephone or online services to contact your GP and other services.
If you are 'extremely vulnerable'
Some people have received letters from the NHS telling them that they are at particularly high risk if they catch coronavirus, because they have a particular underlying health condition.
These people have been advised not to leave their home even to buy supplies or for work or exercise.
They should also stay at least 2 metres away from the people they live with.
If you are in this position and might have trouble getting hold of supplies, register yourself online.
It's recommended that people in this category remain 'shielded' in this way for at least 12 weeks from receiving their letter.
Guidance for people at high risk
How to avoid catching and spreading coronavirus
Coronavirus is spread by the droplets that are released when people with the virus cough or sneeze, or through close contact with someone with the virus. 
The general advice to avoid catching or spreading coronavirus is to:
Wash your hands with soap and water for at least 20 seconds. Do this often, and especially before eating and when you get home or into work.
Cover your mouth and nose with a tissue or your sleeve (not your hands) when you cough or sneeze.
Put used tissues straight in the bin and wash your hands after coughing or sneezing.
Use hand sanitizer gel if soap and water aren't available.
Try not to touch your eyes, nose and mouth.
Clean and disinfect surfaces and objects you touch a lot, such as your phone or keyboard.
How else can you help?
Everyone can help support the national and local response by:
Finding out how to help others in Southwark by volunteering or donating to food banks.
Reducing the spread of misinformation by relying on information from trusted sources, such as that on the NHS or UK Government website.
Checking for new advice as the situation changes.
Checking and following the latest travel advice when travelling, living abroad, or planning to travel.
Checking on elderly or vulnerable family, friends and neighbours by telephone.
Being understanding of the pressures the health and social care systems may be under, and receptive to changes that may be needed to the provision of care to you and your family.
Accepting that the advice for managing COVID-19 for most people will be self-isolation at home and simple over-the-counter medicines.
Not buying more food and supplies than you need.