How are Southwark health services operating during the coronavirus outbreak?
Find out more here about the changes hospitals, doctors, and other health services are making to help delay and deal with the coronavirus outbreak, and how this might affect your care.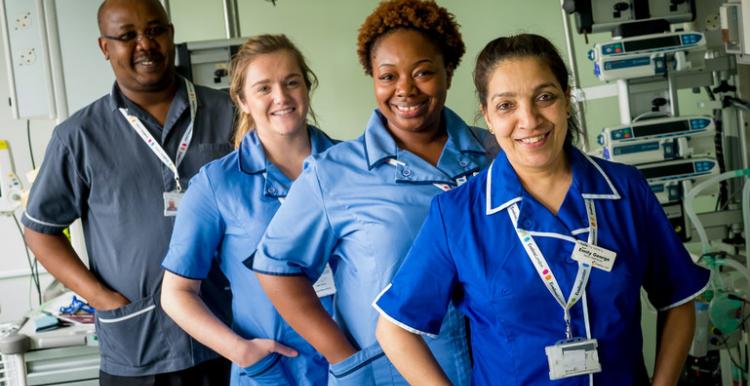 Coronavirus is increasing the pressure on healthcare services, due to the numbers of people being tested and treated. Services may put more resources (such as beds and staff) into managing coronavirus, and reduce their service in other areas, while still providing care to people that need it most. This means that your care might be affected.
King's College Hospital
This information is correct on 30 March, but please check here for the latest and follow the instructions of the hospital staff.
King's College Hospital and the Princess Royal Hospital have stopped all elective inpatient surgery (surgery that has been arranged in advance and involves a stay in hospital) except for surgery for cancer and other life-threatening conditions. Day surgery cases will continue but will be reviewed every day. Outpatient appointments will be conducted by virtual clinics or telephone consultations as long as it is clinically safe to do so.
If you have an upcoming appointment at King's or the Princess Royal, you will be contacted in advance to tell you what to do.
12-, 20- and 36-week pregnancy scans are continuing, and women will be told about any changes to other maternity appointments over the next few days.
Home births have been suspended and women in labour should phone the Maternity Helpline for advice on when to come to hospital.Very few visitors are now allowed at the hospitals, with exceptions for birthing mothers, child patients, end-of-life patients, and those with special needs, who may be allowed one visitor each. Find out more here before visiting.
The Emergency Department (A&E) is currently open for emergencies.
Hospital phonelines are busy so please check online for information before you call.
Guy's and St Thomas' Hospitals and Evelina Children's Hospital (GSTT)
This information is correct on 30 March, but please check here for the latest and follow the instructions of the hospital staff.
GSTT have begun to reduce some non-urgent care, including cancelling or rearranging some appointments, and carrying out some appointments by telephone. You can find out more about different departments' arrangements by following the link above.
You should attend your appointment at Guy's, St Thomas' or Evelina as planned unless you hear from the hospital to tell you otherwise.
If you would like to cancel or rearrange your own appointment, you can find out how here.
No visitors are allowed for adult inpatients. There are exceptions for birthing women and in special circumstances. There are also restrictions on visitors for child inpatients. Find out more here.
South London & Maudsley (SLaM) mental health trust services
This information is correct on 30 March, but please check here for the latest and follow the instructions of the hospital staff.
The South London & Maudsley (SLaM) is not currently cancelling appointments, but may make arrangements to contact people by phone or Skype instead.
If you are unsure whether to attend your outpatient appointment, contact the relevant department.
Visitors have now been suspended, except for one parent, carer or appropriate adult visiting their child. Please check here for more information. Wards will support people to stay in touch by phone and online wherever possible.
Southwark GP services
All GP appointments are now available only as a telephone appointment first. Video consultations may be available. Surgeries may also remove the option to book your appointment online.
Any changes should be communicated to you, for example by text. If you haven't heard anything, check with your GP directly before going to the surgery, by looking at their website or calling them.
If you need GP care outside opening hours or cannot contact the surgery, call 111. However, do not call 111 just because you have symptoms of coronavirus. Use the online 111 coronavirus service instead.
Southwark Wellbeing Hub
The Southwark Wellbeing Hub has closed their drop-in, pop-up and Wellbeing Workshop services until further notice. Their helpline is still open Monday to Friday 9am-5pm and the number is 0203 751 9684. Find out more on their website and we will post more information as it becomes available.